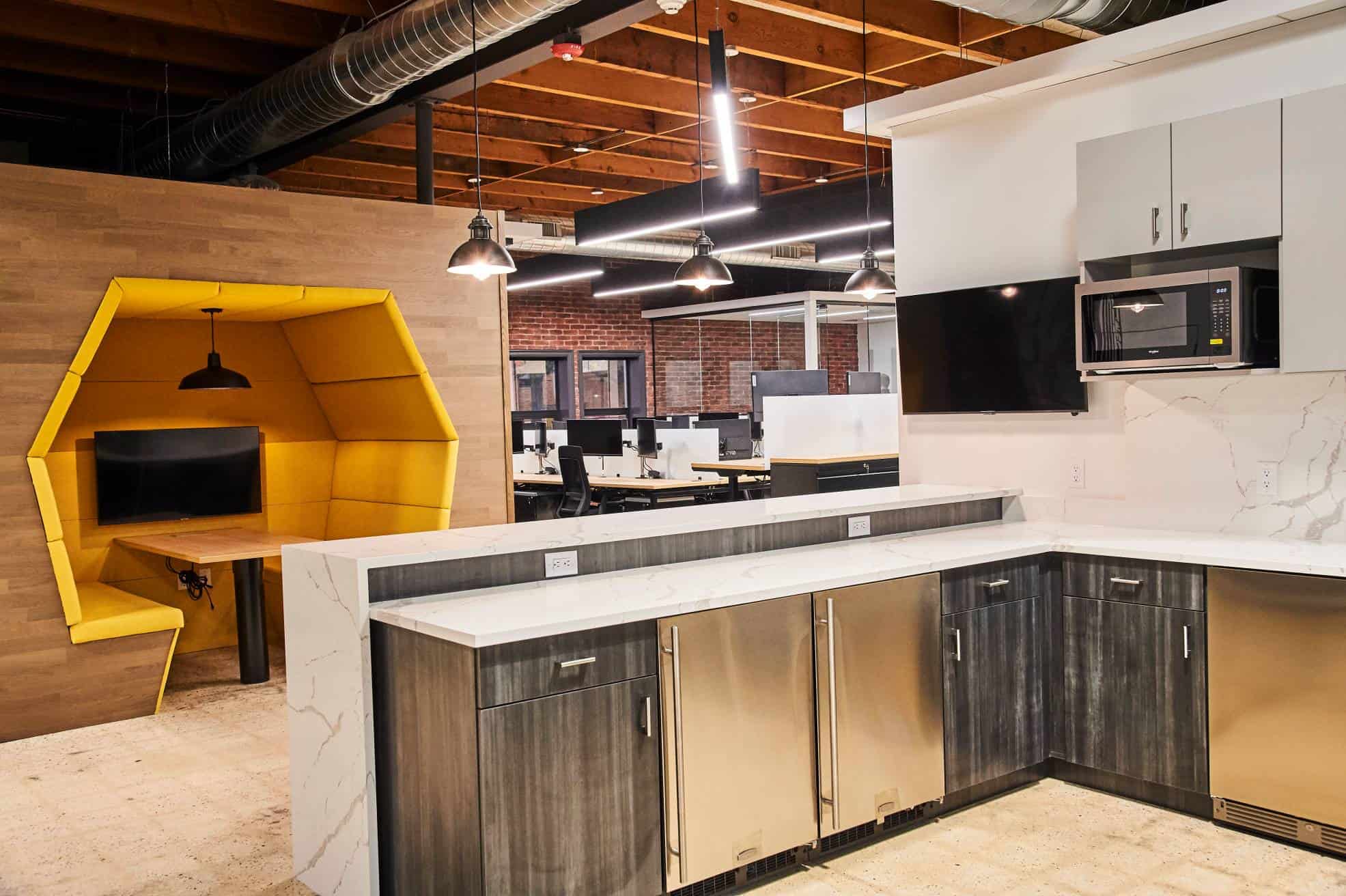 06 Jun

Workplace In Focus: Custom Collaboration Hives

The function of the contemporary workplace is rapidly changing. As workers return to the office following a long period of uncertainty, they're definite about what they need from their physical workspace: comfort, collaboration, and flexibility. In fact, a recent survey showed 73% of workers want a workplace that offers a destination for human connection – but what does that really mean?
Forging a Human Connection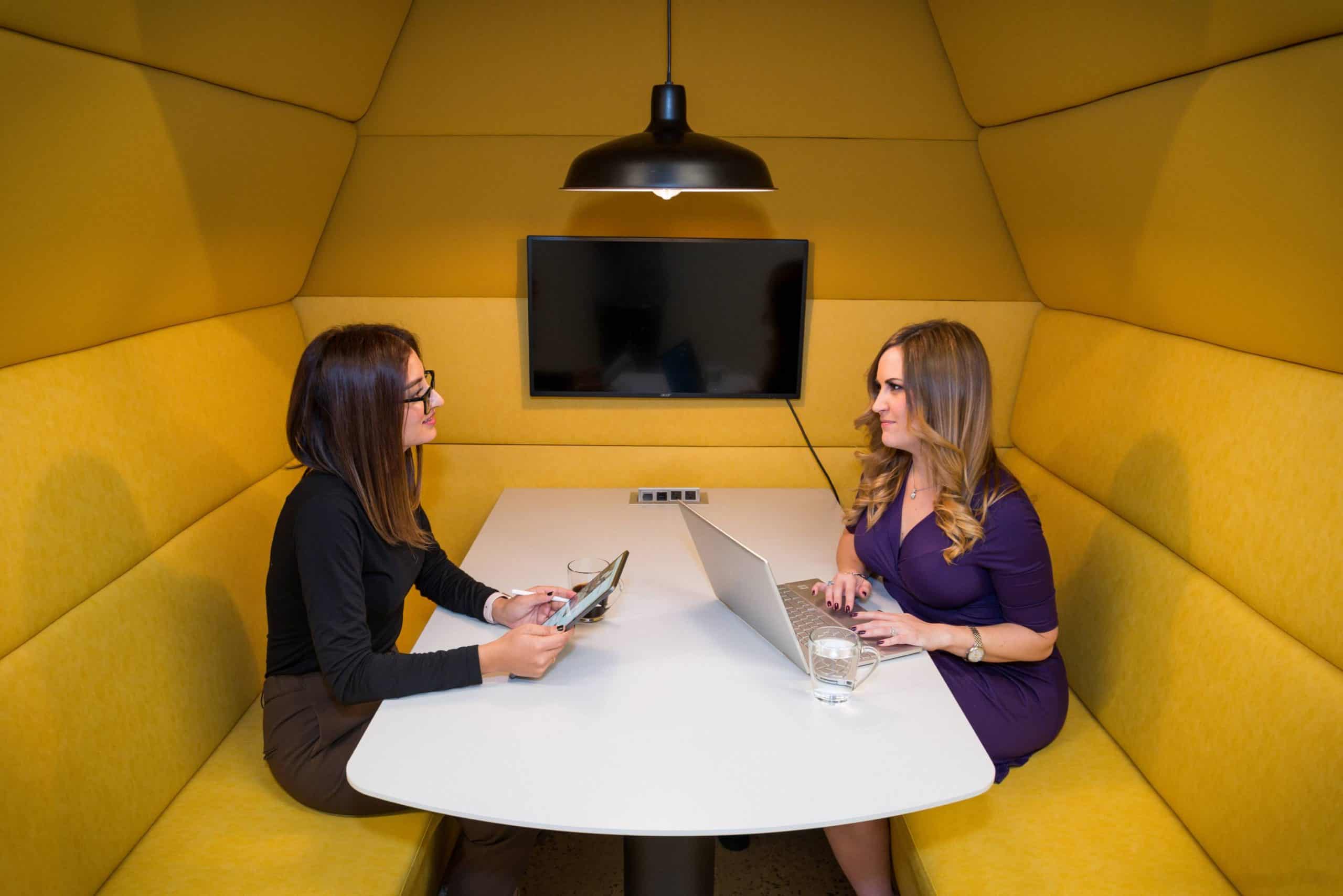 Forging a human connection in the workplace is all about building a strong community, fostering equity and prioritizing belonging for employees. As workplace designers, one of our key objectives is to find tangible ways to build human connection through well-thought-out workplace infrastructure: furniture, lighting, acoustics and strategic space planning all work together to create a connective space that's aligned with your company's brand, ethos, and values.
Custom Collaboration Hives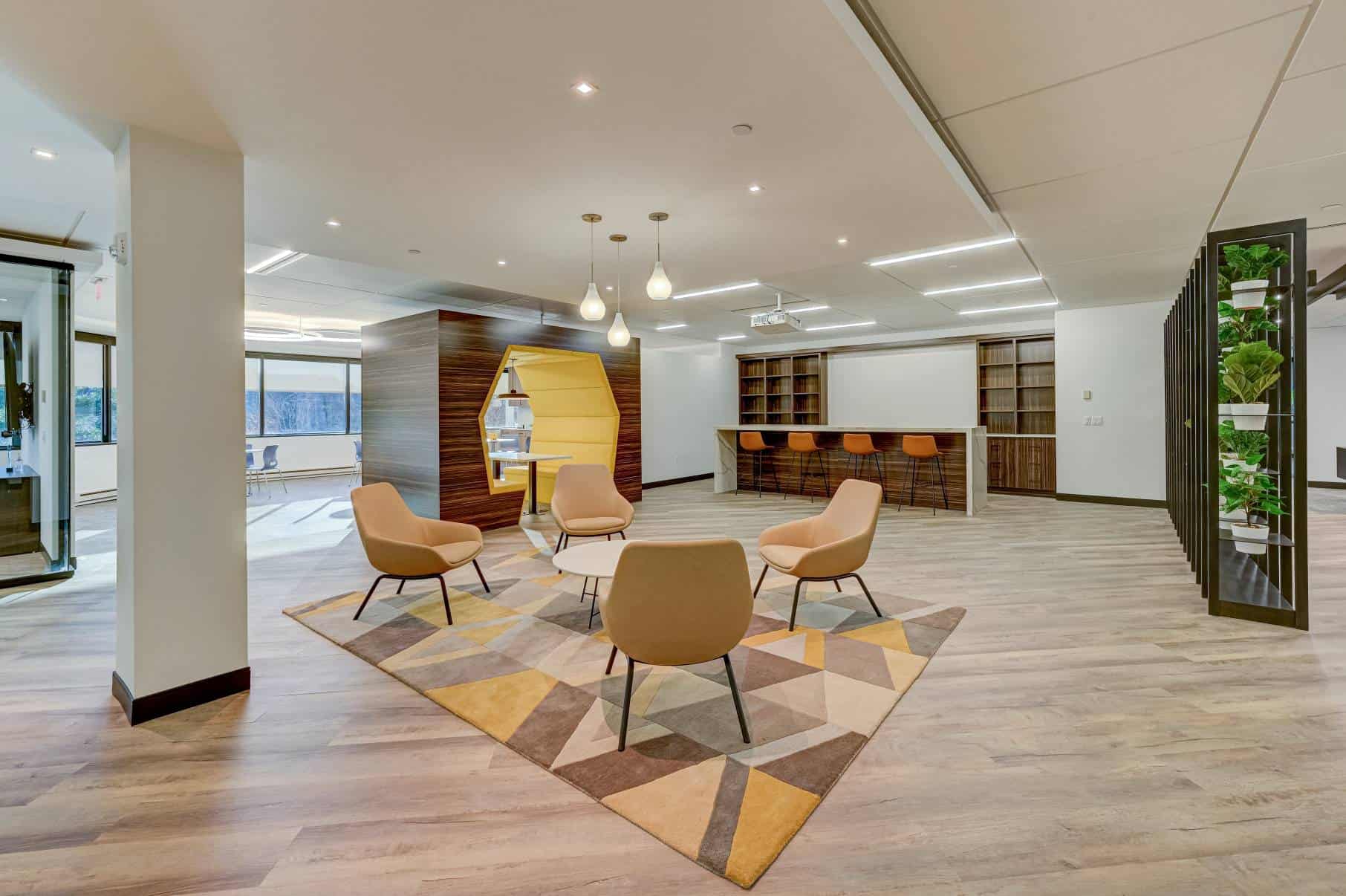 Furniture is the perfect vessel for promoting positive collaboration and communication. One of our favorite types of furniture is a 'hive': a bespoke piece of modular furniture which facilitates a multitude of working and communication patterns.
Customizable: Hives are built to your desired specifications and requirements. Every detail is bespoke – from colors and textiles to shape and sizing – providing customized furniture that is an expression of your brand personality. For our workplace, we opted for the canary yellow cushioning (pictured above). Not only does this elevate the space with a bold color pop, but the plush seating provides comfort and acts as an essential acoustic barrier.
Tech Integration: As a central meeting spot, hives are the perfect space for integrated technology and power points. The simple addition of a power socket makes a hive a space where staff can plug-in and get to work without any distractions. By integrating screens (anything from large TVs to tablets) you can facilitate meetings and make information sharing super simple for your employees. 
Comfort: Never underestimate the power of comfort. Giving your staff a comfortable space to sit and talk, relax or take an informal meeting can transform the way they feel about their workplace. Workers shouldn't be looking forward to getting home for comfort; it should be integrated into their workplace. This is exactly why hives have been proven to foster a sense of belonging and wellbeing amongst workers who value privacy and comfort. 
Privacy: A hive is a wood-enclosed hangout that's typically designed to accommodate 2-6 people. For those conversations or casual meetings that don't require a boardroom set-up, a hive is a cozy, discreet space that gives staff the opportunity to privately talk to each other while promoting open and transparent communication. Not every conversation needs to happen behind closed doors – hives provide the perfect level of privacy and distraction-free communication in a shared, modern workplace. 
Flexibility: For contemporary office design, flexibility is critical for success. Did you know 41% of tenants expected to increase their use of flex space as part of their post-pandemic work strategy? The office hive is the perfect example of flex space within your office: somewhere away from the desk that offers a productive, comfortable change of scenery for employees to brainstorm and ideate in a space that's designed around their specific business needs. 
To learn more about enhancing your flex space, check out The Complete Guide to Flexible Working or get in touch with our workplace design and build team.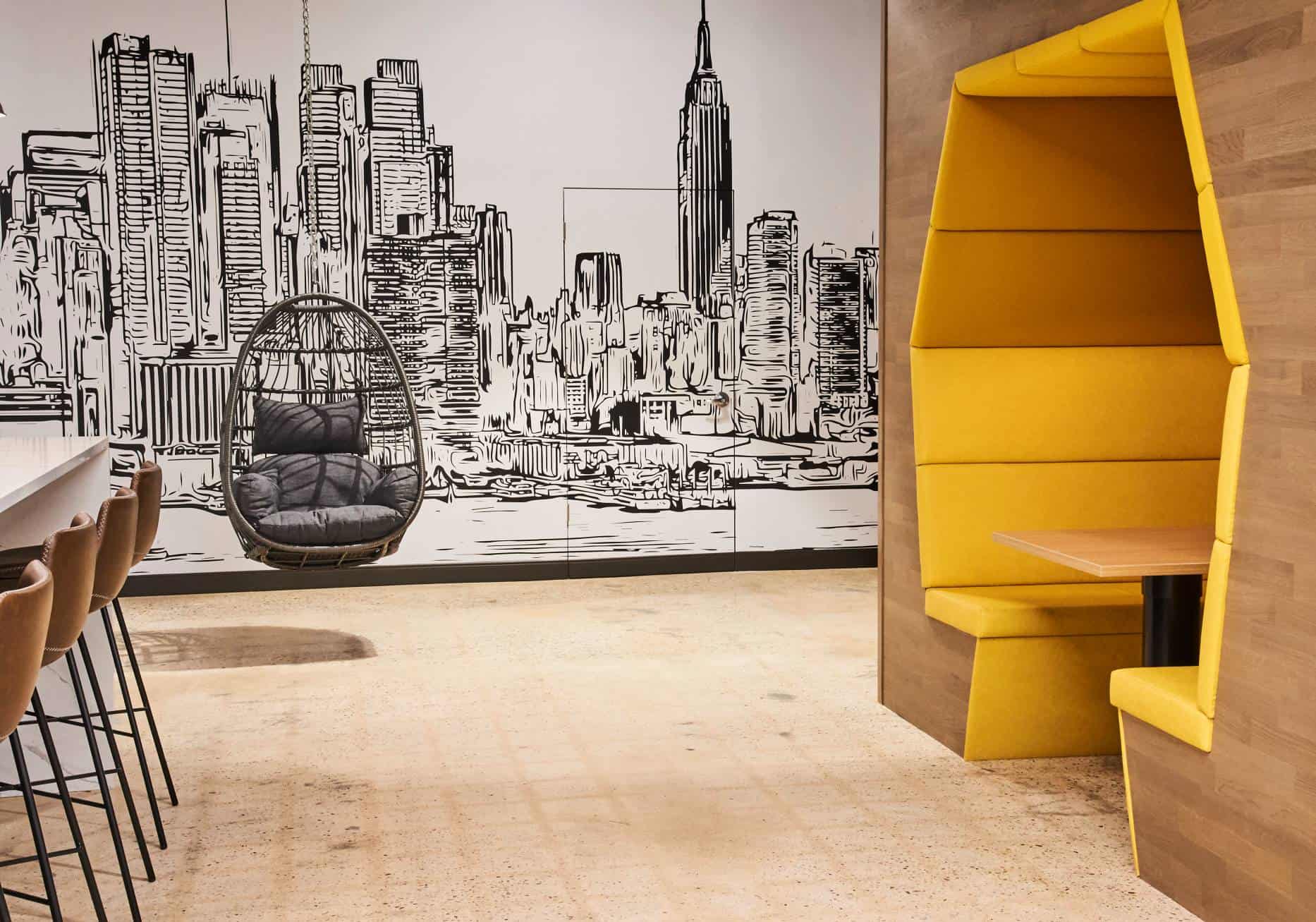 Boost Collaboration with a Custom Hive
Ready to transform collaboration patterns in your workplace? Get in touch and speak with an award-winning WELL AP workplace designer today.
Workplace Retreat
Are you considering an office glow-up, full redesign or build-out? You'll love our new workplace design service, Workplace Retreat. Created to support companies to adapt to the new hybrid world of work, it's an interior solution that employees and employers love.