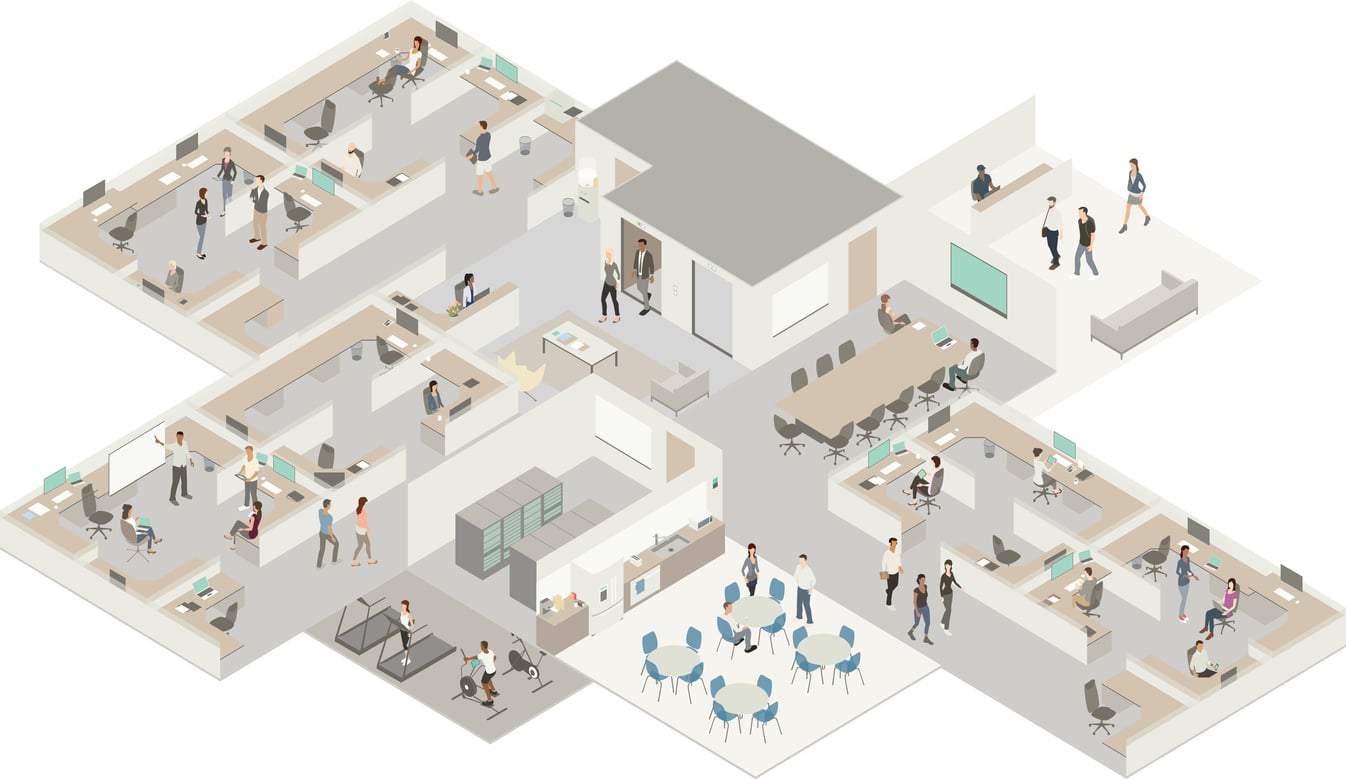 07 Dec

The Complete Guide to Flexible Workplaces
Once the favored route for freelancers and start-ups, flexible workplaces are rapidly becoming the preferred solution for all kinds of businesses returning to office life. This rise in hybrid working means more companies are opting for employees to share their work life between remote and in-office working. But while employees might be spending less time in the office, the demand for a resourceful and dynamic workplace is stronger than ever. 
Flexible workplaces offer far more than just a hot-desk space: they foster creative collaboration and boost productivity, proving a vibrant central hub for your business to thrive. Is your business considering a new way of working? Here are some ways flexible workplaces can deliver a refreshing return to collaborative office space.  
Open Offices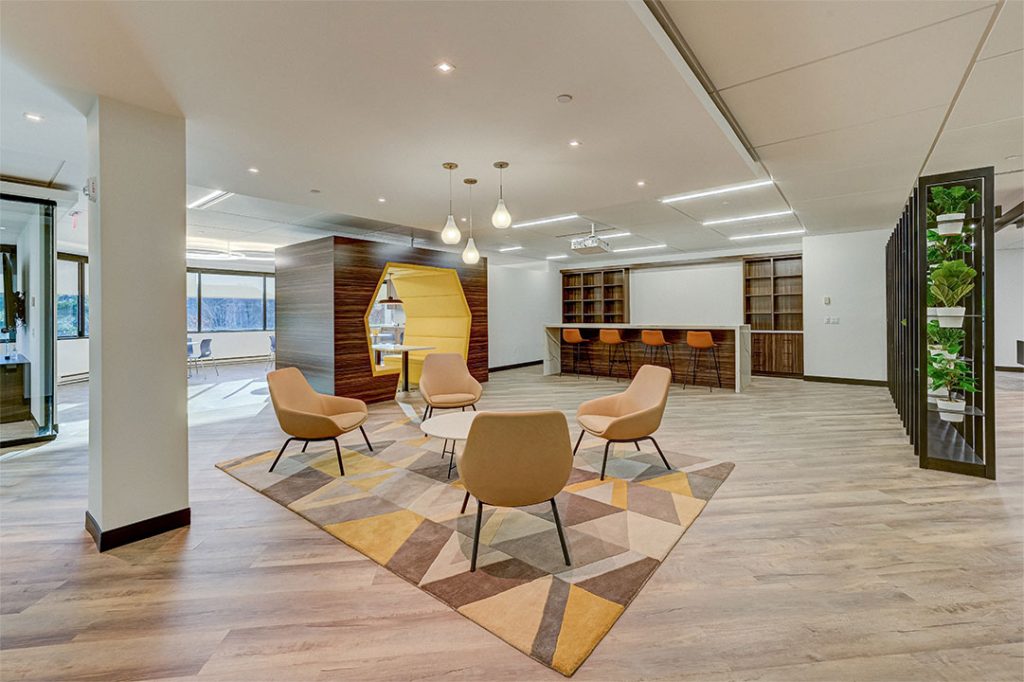 Flexible workplaces don't follow a 'one-size-fits-all' approach – they're custom-designed and built to fit the needs of your business. Often, they incorporate open-plan areas into the design. Much like a traditional open-plan office, shared spaces can facilitate a relaxed working environment for employees to build relationships, share ideas, brainstorm and problem-solve. 
Quiet Spaces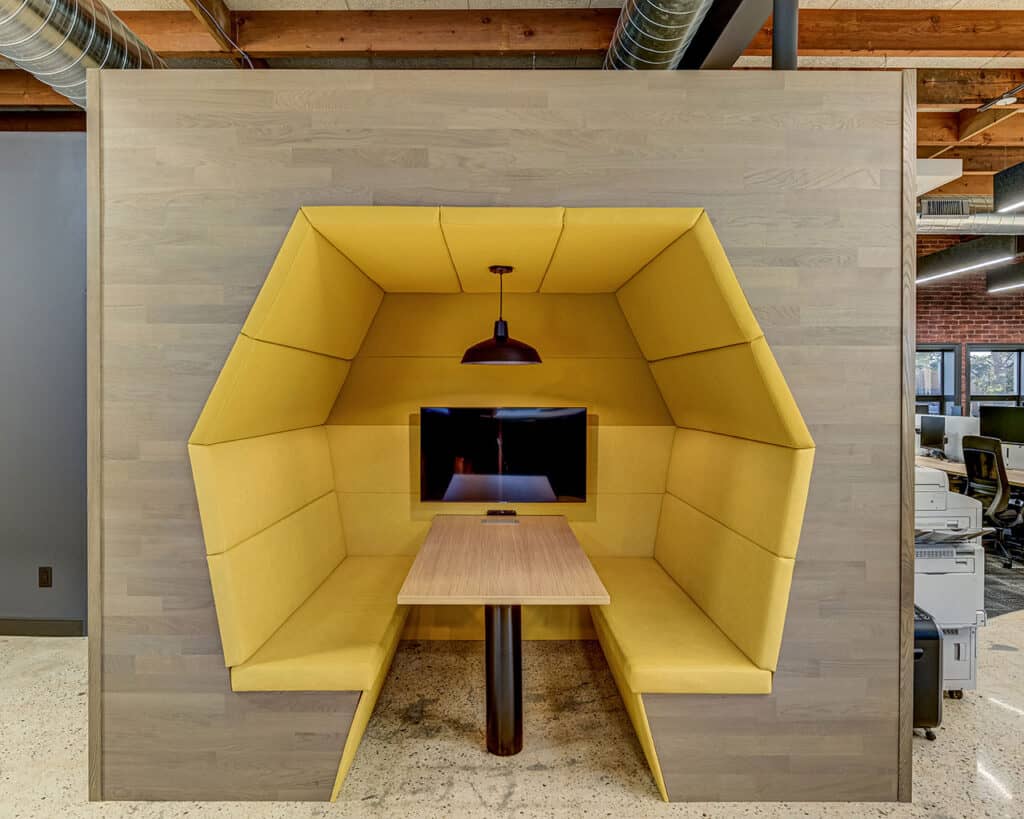 One of the key distinguishing features of flexible workplaces are quiet zones: giving employees the freedom to escape noise and distractions. By designing with a diverse range of spaces, including enclosed spaces for increased concentration and privacy, flexible workplaces cater to a variety of needs and behaviors required in a modern workplace. Phone calls, private conversations and distraction-free tasks are all made possible by quiet spaces and private work zones. 
Hot-Desks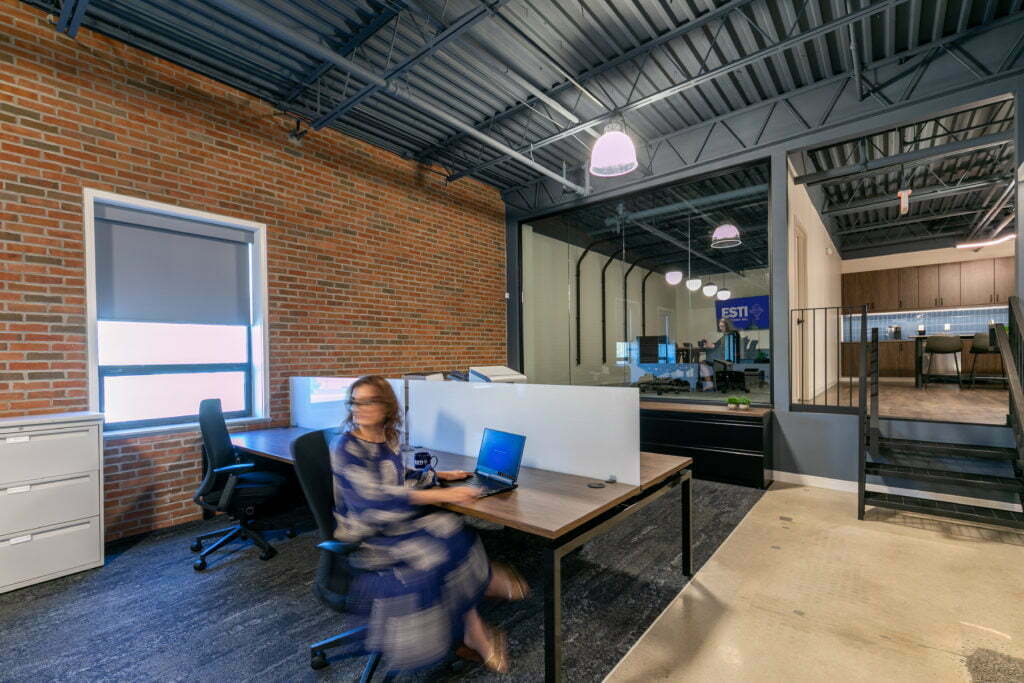 As hybrid workers share their time between the office and remote working, hot-desks are used by different employees at different times to maximize space efficiency and reduce costs. But there are many creative benefits to hot-desking: cross-disciplinary collaboration, increased freelance employment opportunities and reduced burnout due to refreshed working perspectives. Both cost-cutting and innovative, hot-desks bring people together and provide the basic amenities such as plug-ins and technology required from a desk space. 
Technology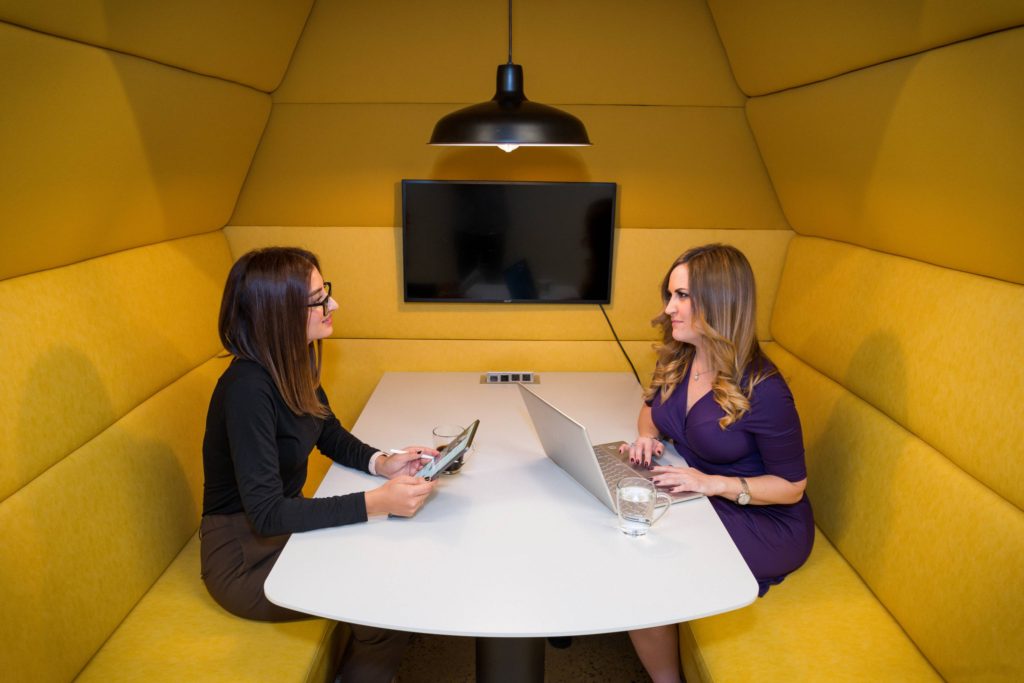 When a hybrid worker opts to spend time in the workplace, they require technology to support their activities. That's why it's critical to consider essential technological facilities at the early design phases. Internet connectivity, phone lines, printing equipment, whiteboards, monitors and video-conferencing tools are a few examples of fundamental requirements for most flexible workplaces. 
Furniture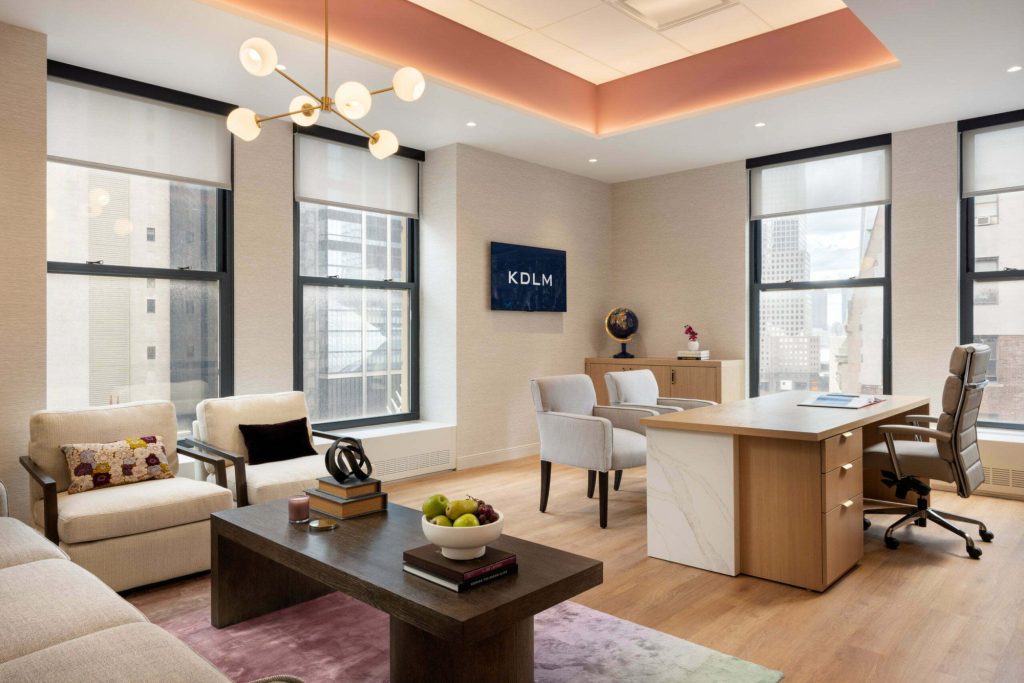 Workplace interior designers assist businesses in identifying the optimal desks and seating choices for flexible work environments. Options like sit-stand desks, sofas, bean bags and privacy pods can diversify the workplace, delivering comfort and functionality all at the same time. Don't be afraid to experiment with color and textiles either – furniture selection can be both a fun and functional way to build brand personality and boost engagement with your flexible workplace.
Create your flexible workplace with RI today 
If your business is adapting to support flexible working, then experienced interior designers will help you outline your requirements and deliver an exciting workplace that's custom-fit to work for your business. 
RI designs and builds functional spaces to foster productivity and build innovative, forward-thinking spaces for your business. We're here to help you make the right choices and build a platform for future business growth and prosperity.
Get in touch to discuss your flexible working requirements.
Workplace Retreat
Flexibility in the hybrid work era is at the heart of our new hybrid workplace design service, Workplace Retreat. Informed by the patterns, habits and personality types of the hybrid work era, it's a solution that employees and CEOs love equally.