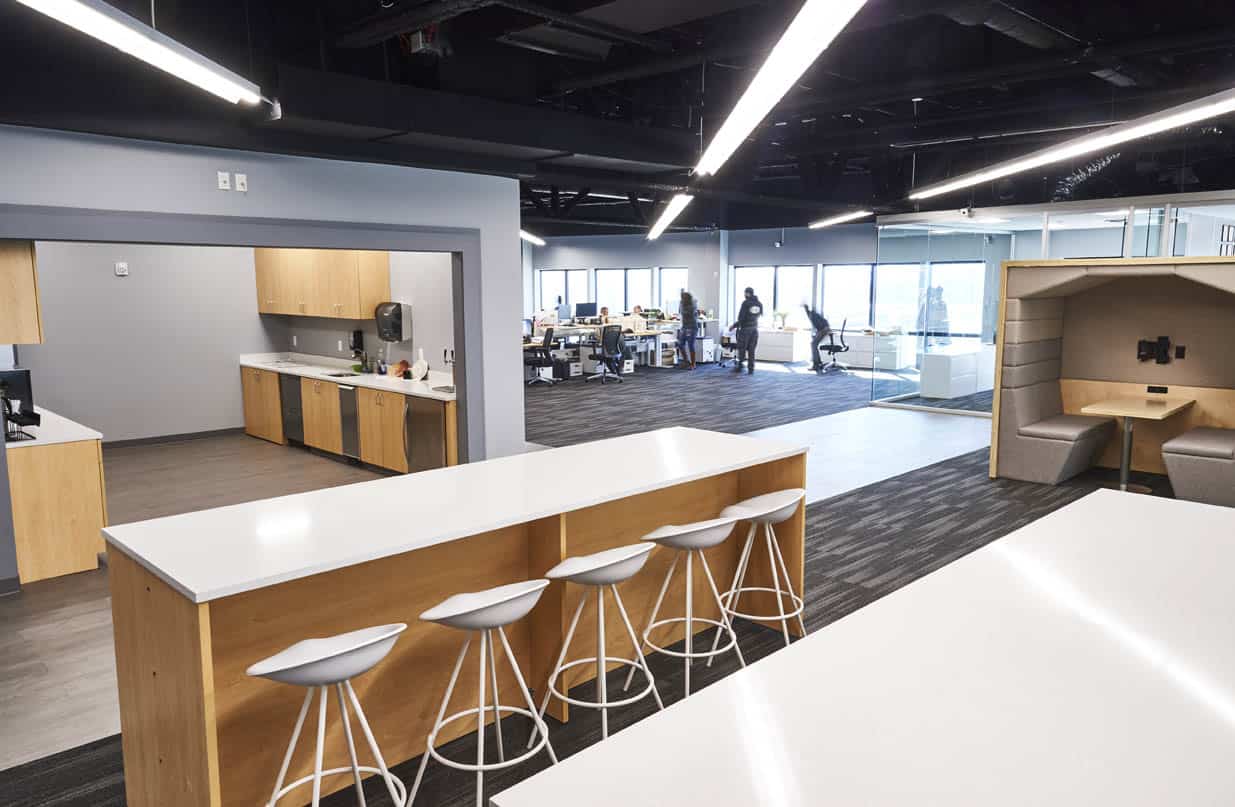 16 Sep

Attract Employees With Positive Work Culture
Attract Employees With Positive Work Culture
Thirty-seven percent of job candidates will accept a job with a lower salary if the company offers an appealing culture, workplace and technology. A study by Hassell and Empirica Research looked at how workplace design affects company's ability to be "job-seeker-attractive". This means that even if you can't offer top salaries, you can still attract top talent if you have an attractive workplace with appealing facilities and a positive culture.
Invest in Employee Perks
"What do the campuses of Google, Facebook, and Netflix all have in common? Beyond being some of the biggest companies on the web, they all invest heavily in employee perks. Google offers perks such as mid-day gym classes and Facebook goes as far as offering on-site healthcare." If you don't have the budget for these types of perks you can try things like group happy hours, group lunches, free snacks, gourmet coffee, wellness programs or out-of-the-box ideas like dry cleaning delivery or other errands that you can run for your employees. When people feel like they are being treated with respect and given the added perks, they are more productive and happier in their jobs.
Emphasis on Mental Health
Encourage employees to use mental health days, providing assistance or coverage for therapy or counseling services and encouraging employees to practice self-care. Offer classes. Since mindfulness is a relatively new concept for many, try offering beginner sessions in or outside of your company for employees. Company-sponsored classes on mindfulness, meditation or yoga can be an excellent implementation. Try out some mindfulness activities at a meeting or staff outing to get employees engaged. Incorporate simple breathing techniques or beginner yoga poses and have employees try these at the beginning or end of a meeting.
Encourage Rest
Some forward-thinking companies have added nap rooms and sleep pods to their offices. If you allow employees to take a power nap, you'll see a boost in energy, productivity, and creativity. Flexible hours can also help employees catch up on some valuable rest.
Encourage Exercise
On-site fitness centers. This might be considered the granddaddy of all workplace wellness programs. Fitness center not in the cards? Partner with a local gym or YMCA. Negotiate a group discount for your employees (and maybe even their families) at one or more local fitness clubs. Consider subsidizing memberships if possible. Sponsor an intramural sports team or join a local athletic club. Organize a softball, volleyball, basketball or bowling league. Incorporate a ping-pong table or dart board in your office. Jersey up and get your game on together for a little friendly competition.
Encourage Breaks
Let employees' recharge in ways that suit them best. Allow employees extra time to go outside for a walk or having a quiet area for staff members to read.
Encourage Pets
Pets boost productivity. Banfield Pet Hospital's survey of 1,006 employees found that 67% of employees in pet-friendly workplaces (and 81% of HR decision-makers) agreed that the presence of pets led to increased productivity.
Encourage Healthy Eating
Healthy vending machines are stocked with nutritious snacks like mixed nuts, dried fruit, fresh veggies, hummus, and healthy drinks.
Services have popped up recently that will deliver healthy snacks to your office each month, like Vancouver's Snackbox and It's Munch Better in Toronto.
Encourage a Work-Life Balance
We now live in a world where technology is available to keep us connected to work around the clock. Work options such as flexible scheduling, hot-desking (reservation-based unassigned seating) or telecommuting ought to be implemented if applicable.
Encourage Employee Input
Although the physical aspects of your workplace are important, it's also important to have a good emotional environment in the office. Ask your employees for input on how space should be organized. Employee input is connected to increased productivity because the employees feel more emotionally attached and a part of the company.
Need more ideas? Speak with one of our experts! Call us at 800.427.5811
Email: info@rigroup-us.com