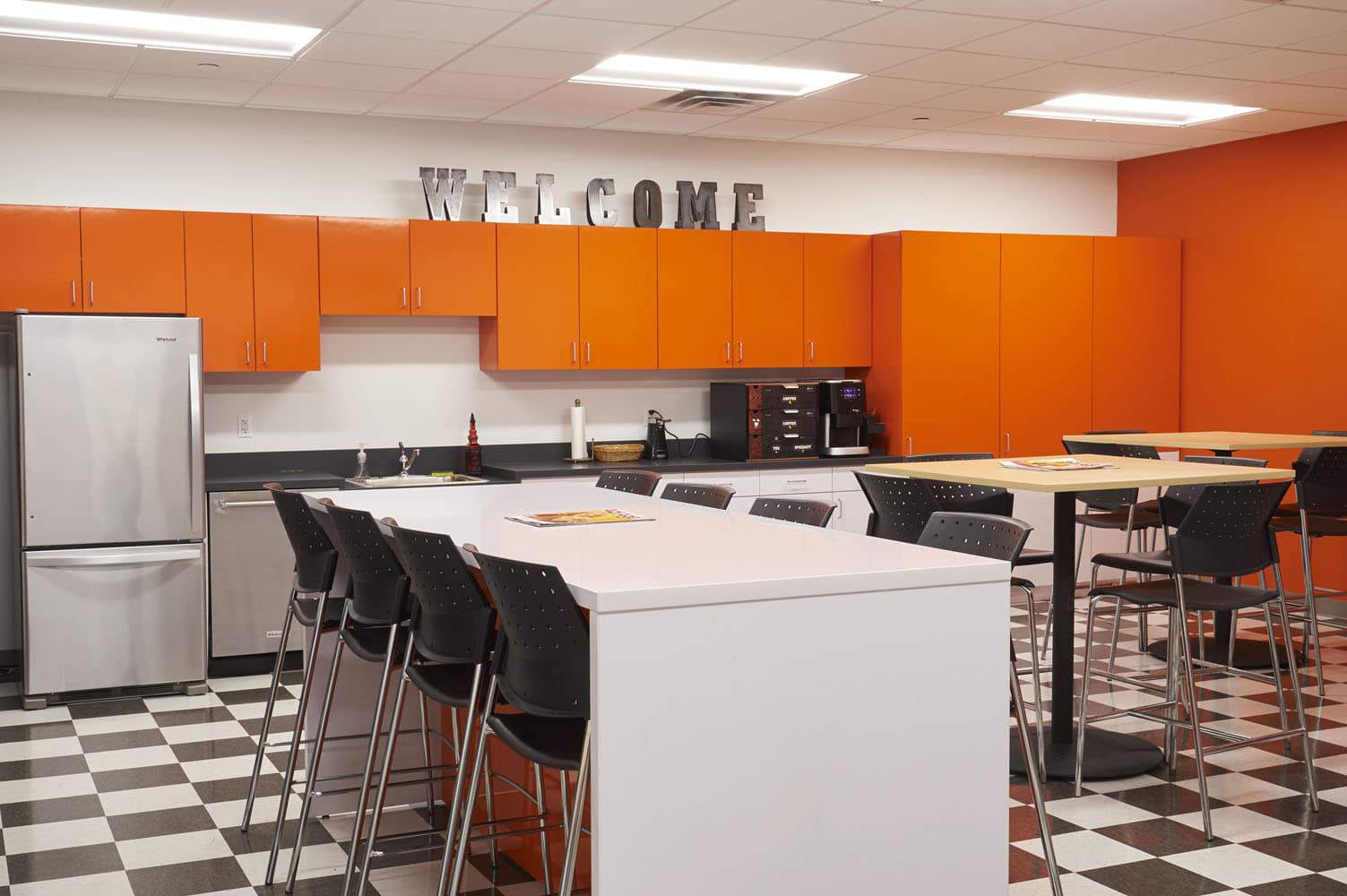 26 Nov

Workspace Wellness
7 Workspace Wellness Tips
Work is a Leading Cause of Stress
According to the American Institute of Stress, an estimated 75–90% of visits to primary care physicians are for stress-related disorders, and studies confirm that occupational pressures and fears are the leading source of stress for American adults. Currently, 40% of American workers say that their jobs are very or extremely stressful, and 26% of employees say they are very often stressed at the workplace.
Studies have shown being unhappy with or unfulfilled by work can take a toll on our health, relationships, and even lifespan. Those in unhealthy work environments tend to gain more weight, have more healthcare appointments, and have higher rates of absenteeism.
An Emphasis on Mental Health
Encourage rest.
29 percent of workers report falling asleep or becoming very sleepy at work, and a lack of sleep costs the United States $63 billion each year in lost productivity. But a short twenty-minute nap can boost alertness and improve performance—both important when you're on the job.
Some forward-thinking companies have added nap rooms and sleep pods to their offices. If you allow employees to take a power nap, you'll see a boost in energy, productivity and creativity. Flexible hours can also help employees catch up on some valuable rest.
 "If people need to catch a little snooze during the day to do the best possible job they can do, we're behind it," says Ben and Jerry's representative.
"Zappos, the online shoe retailer known for fully subsidized employee health insurance, has had a nap room at their Las Vegas, Nevada, headquarters since they launched. We know how much sleep impacts well-being." Furnished with a couch, two recliners, a beanbag chair, and more, the rooms are available 24/7, and are especially frequented by those on staff who work overnight shifts." says a representative.
Encourage Meditation.
Encourage employees to download a mindfulness and meditation app that helps them quiet their minds and relieve stress. Headspace makes it easy for people just learning the art of meditation.
Nature gives us permission to be quiet, makes us aware of our thoughts and helps us become mindful of those around us. Create your own nature reserve right in your cubical or office. Create a rock garden on your desk or bring in plants (Chinese Evergreens are the perfect low maintenance option).
Offer classes. Since mindfulness is a relatively new concept for many, try offering beginner sessions in or outside of your company for employees. Company-sponsored classes on mindfulness, meditation or yoga can be an excellent jumping off point.
Try out some mindfulness activities at a meeting or staff outing to get employees engaged. Incorporate simple breathing techniques or beginner yoga poses and have employees try these at the end or beginning of a meeting.
Encourage Exercise.
On-site fitness centers. This might be considered the granddaddy of all workplace wellness programs. Not everyone can provide their team members with a 72,000 square foot fitness center, but Chesapeake Energy Corp. considers it a completely justified expense for recruiting and retaining healthy team members.
Fitness center not in the cards? Partner with a local gym or YMCA. Negotiate a group discount for your employees (and maybe even their families) at one or more local fitness clubs. Consider subsidizing memberships if possible.
Set up a few Wii Fit™ stations around the office and turn break time into competition time when employees earn points or prizes for participating in various, ongoing scheduled events.  Wii Fit Plus™ has more than 60 diverse fitness activities to keep it fun.
Sponsor an intramural sports team or join a local athletic club. Organize a softball, volleyball, basketball or bowling league. Jersey up and get your game on together for a little friendly competition.
Encourage Breaks.
Let employees' recharge in ways that suit them best. Allow employees extra time to go outside for a walk or having a quiet area for staff members to read
Encourage Pets.
Pets boost productivity. Banfield Pet Hospital's survey of 1,006 employees found that 67% of employees in pet-friendly workplaces (and 81% of HR decision makers) agreed that the presence of pets led to increased productivity.
Pets lower blood pressure. Harvard states that pets can lower blood pressure, improve the road to recovery from heart disease and even reduce rates of asthma and allergies in children. With this long list of dog health benefits, think of your office canine qualifies as a daily multivitamin.
Encourage Healthy Eating
With only 30 minutes for lunch, many team members may feel that they have to eat fast food when buying their lunch. Bandwidth, a communications company, offers a 90-minute Fitness Lunch to their team members—enough time to play a sport, hit the gym, or to head home for a healthy homemade lunch.
Healthy vending machines are stocked with nutritious snacks like mixed nuts, dried fruit, fresh veggies, hummus, and healthy drinks.
Services have popped up recently that will deliver healthy snacks to your office each month, like Vancouver's Snackbox and It's Munch Better in Toronto.
Sources: