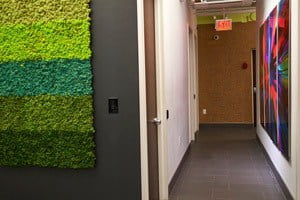 24 Jun

Who Do You Call First When Your Lease is Coming Up for Renewal?

We put forth six important points to understand when your commercial lease is coming to an end. This should at least give a hint to of whom you should correspond with prior to the date.
You have the right to renew
For most commercial tenants, however, should they wish to do so and with the landlord's agreement, can renew their leases after the initial term has expired. This right is protected in law under the Landlord and Tenant Act (1954) – it is up to you to check your lease to ensure that your commercial lease has not been excluded from this.
Both you and your landlord can end the tenancy early
If your lease has a break clause it is possible that either you or your landlord can end the tenancy early. Other circumstances which might involve ending the lease before it expires include the tenant failing to pay the rent, or if they are able to transfer the lease to another tenant (assigning).
Plan well ahead
Most experts recommend that you begin planning for the end of your commercial lease well ahead of time – in some cases, they suggest at least 12 months, with some suggesting two years. This is to ensure that both you and your landlord understand the situation and can make contingency plans for the future. It is also to ensure that you give your landlord the required legal notice of either vacating the property (at least three months' notice) or renewing your lease (between 6 and 12 months' notice)
You can negotiate the amount of rent you pay for a new lease
If market rates are dropping in your area, it may be advantageous to you to negotiate your new lease in line with open market rents.
Consider your repair obligations
If you sign your lease at the beginning of your tenancy and it has a 'Full Repairing and Insurance' (FRI) clause, it is your responsibility to ensure that, at the end of your lease, the premises is returned to your landlord in 'good condition'. Your landlord may serve you with a Schedule of Dilapidations, outlining what work you need to complete to return the building to this state; this will be at your own cost. It is, therefore, important to prepare a Schedule of Condition (SoC) at the beginning of your lease, to help verify what work needs to be done at the end of your tenancy.
Your deposit should be returned
If you have paid your rent promptly, fulfilled all your repair obligations and do not owe your landlord any other outstanding sums of money, you are legally entitled to ask for your deposit to be returned. Most commercial leases suggest that the landlord can return it in a 'reasonable manner', which may be too vague to satisfy some tenants who may need the money for other matters. It's therefore, important that your lease implicitly states when you can expect to receive your deposit back.
You will have many things on your mind when your commercial lease is coming to an end, and it's natural that some may slip your mind. It's important then, that you seek professional help and advice to avoid any legal or financial slip-ups.