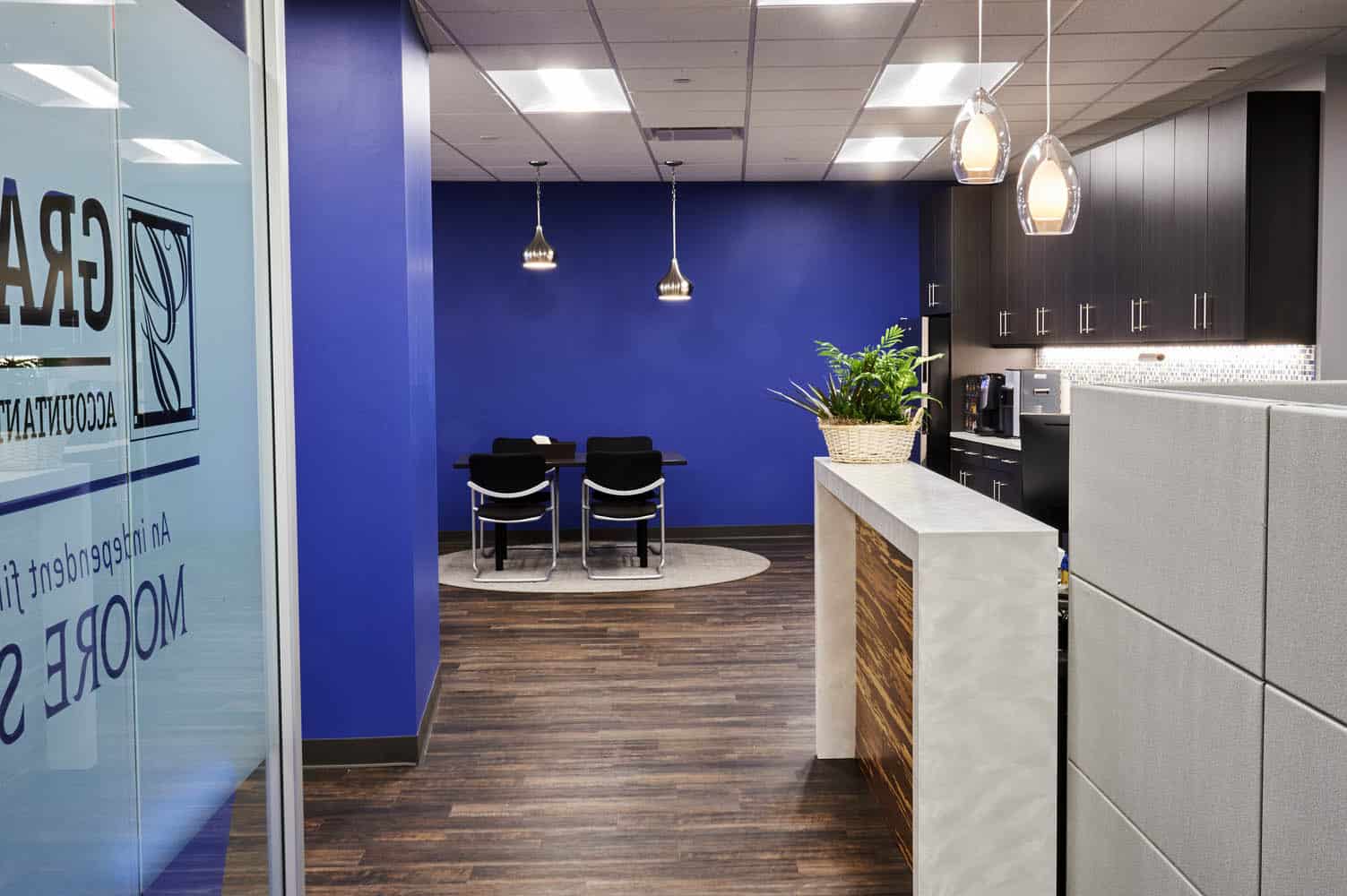 15 Jul

Top 5 Office Design Tips for 2019
Top 5 Office Design Tips for 2019
Every year companies are adapting to new trends and are looking to enhance their work environments. Making a few minor changes to your office landscape is a brilliant way to refresh your employees, increase productivity, add value and attract clients and new hires. Take a look below at a few design tips for 2019!
1. Create a space that feels like home.
With more and more time being spent in the office, creating a home away from home is featuring heavily in office design trends at the moment. Creating a space that is comfortable, relaxing and warm is key to making people perform at their maximum output. Think about it – where do you feel the most comfortable? Why does that environment make you feel comfortable?
Companies need to understand that their office environment plays a critical role in productivity. According to Décor Aid, "Think a plush and relaxing coffee area with low lying coffee tables, plants, comfortable sofas, throw cushions, and soft lighting. Making more intimate spaces like this a feature in your office design will make all the difference, whether people choose to relax here or use the space for an informal meeting."
2. Don't forget about nature.
Using natural materials or simply getting inspired by the natural landscape around you by using artwork and color schemes is highly encouraged in today's workplace design. Studies have shown that plants can help to reduce stress levels and effectively increase productivity. Many plants can also work to effectively clean the air and help increase air quality.
3. Consider a living wall.
According to Amanda Goldberg, CEO of Planted Design "For years office designs were clean, sleek and modern—almost sterile looking. Plants are a nice way to welcome others into your space by adding warmth and color."
We spend 87 percent of our lives inside buildings. It's deprived us of sunlight, fresh air and a connection to nature, which is why there's been a major push recently to add plant life and greenery to workplaces. Studies have shown that people exposed to plant life at work are 6% more productive, 15% more creative, and report a 15% higher level of well-being. Plants in the office reduce depression by 58%, anger by 44% and anxiety by 37%.
Plus green or living walls combat Sick Building Syndrome. The Environmental Protection Agency defines Sick Building Syndrome (SBS) as "situations in which building occupants experience acute health and comfort effects that appear to be linked to time spent in a building, but no specific illness or cause can be identified."
Within a period of 24 hours, the plants in a green wall can remove up to 87% of toxins in the air. Green walls (also commonly referred to as vertical gardens or living walls) metabolize the aforementioned toxins in the air.
4. Combine old and new.
Another trend being seen in office design this year is a combining of old and new finishes. Ultra-modern glass buildings can be softened with brass, bronze, and gold influences, along with comfortable leather sofas with an aged look. Older office space can be brought up to date with high-tech pod seating and modern décor. This gives options for companies in both older buildings and newer buildings to create the type of environment they want, and also helps companies to make minor changes with décor if a total overhaul exceeds their budget.
5. Incorporate geometric patterns.
The days of plain, single-solid color walls seem to be in the rearview mirror. Evocative, abstract patterns and geometric forms are making their way into the hallways, meeting rooms, and lobbies of offices everywhere. Adding abstract and geometric patterns into your design can make it more attractive and appealing. Combine these patterns with photos, play with asymmetry, use lighting and shadows creatively and connect the shapes in a unique way.
Sources:
https://www.ambius.com/blog/green-walls-in-offices-sick-building-syndrome/
https://www.touchjet.com/2019/01/31/up-and-coming-office-design-trends/
https://www.ambius.com/blog/office-design-trends-to-watch-out-for-in-2019/