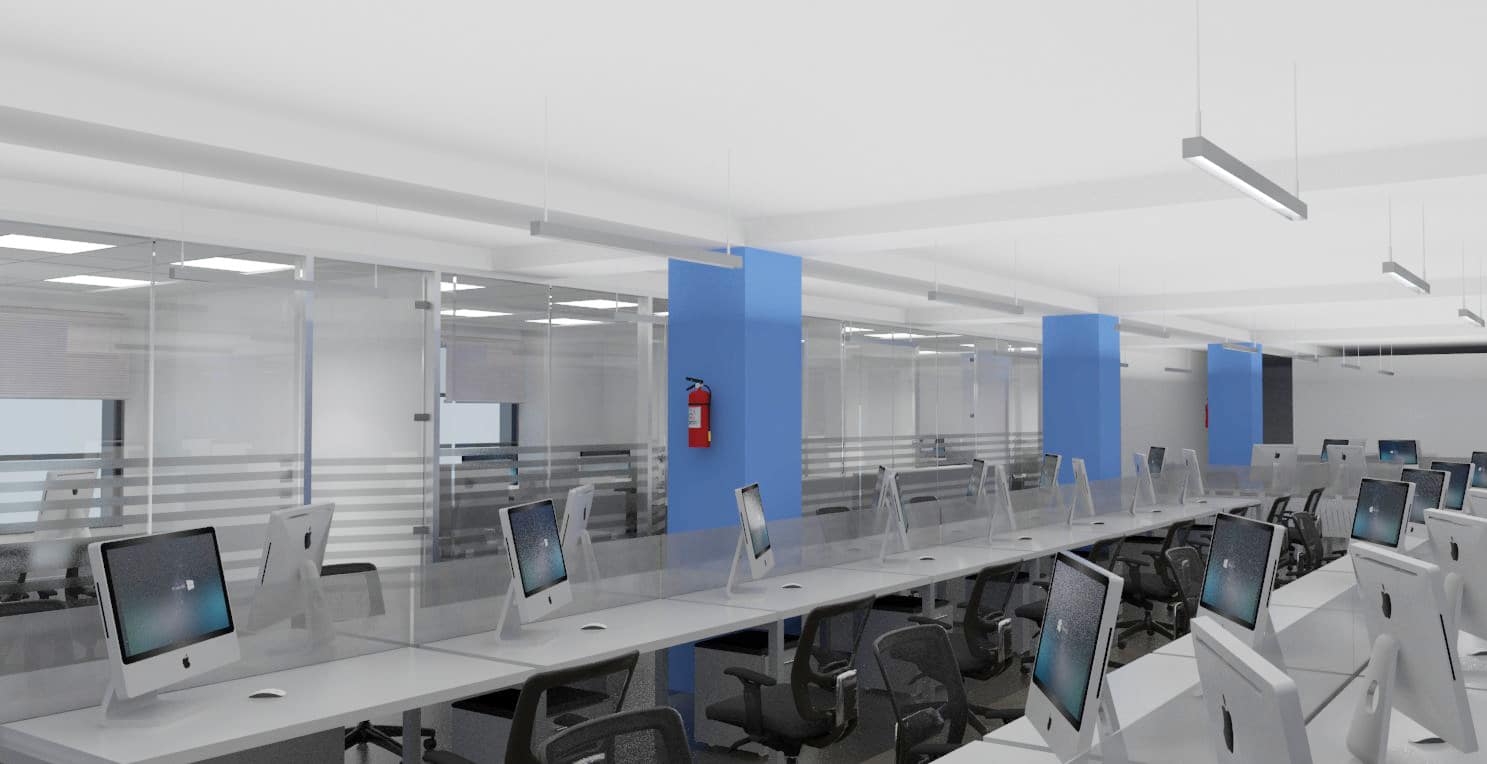 06 Aug

Properly Utilizing Space Helps to Reduce RE Costs

Well-designed office layouts foster collaboration and productivity between staff. Poor space management can have the opposite effect, making workers less efficient and less effective, or unhappy with their careers. Optimal space planning affects a company's bottom line for the better by maximizing employee productivity and enabling a collaborative environment for your team.
The Importance of Space Management in the Work Space
When beginning to design an office or re-design one, we always first look at the overall objective for that space. There are many common objectives of space planning, first being that businesses are looking to reduce their cost by more properly utilizing the floor plan available in their office space. Instead of sizing up to a bigger office (and more expensive rent), fast growing companies are hiring office space planners to fit more people into an existing floor space.  We have a great tool at our fingertips called the space visualizer, that allows us to work on layouts with our clients in real time.
As mentioned, changing up an office layout can be more than just needing to use space efficiently; it can also be a great way to increase flexibility for workers (such as moving to an office hoteling model or an open plan), attracting or retaining talent and supporting cultural changes (such as accommodating for millennials in the workplace), and enhancing productivity and creativity in staff. Additionally, good space planning can help reduce a business's environmental impact, which is an important value for many companies.
Critical Choices To Make While Optimizing Office Design
Once there is an understanding of what we want a specific office space to do for the overall company and its staff, there are several critical choices to make in order to properly plan and design a space:
Use: What purpose do we want a space to be used for? In an office, there are many types of spaces to choose from, ranging from meeting spaces, such as conference rooms to work stations, such as a private office or cubicles. Establishing use for a space is the very first step in creating a functional space that meets the overall needs for your company and the company culture.
Layout: The layout of a space should compliment and support its use. A layout is often times composed in the form of an office floor plan. This will show where everything goes architecturally or for furniture placement in space design.
Appearance: Once the layout is understood, the design comes into play. How should the space look and feel? Does the design reflect your company culture? Interior design has been proven to be a critical factor in the success of a space. Studies have even shown that color in the workplace can impact employee productivity and mood.
Filing: Most offices still require space for storing important paperwork or supplies. These spaces also need to be accounted for in the layout. If it is a medical office, filing is crucial to the everyday functioning of the business and becomes a primary element within the space.
Standardization: For large-scale implementation of an office space layout and design, it is important to consider which elements can be standardized. For example, should all the cubicle spaces and conference rooms look the same? What elements of the layout or appearance of the office apply to the entire office space?
With these basic questions, space planning becomes more strategic and a workplace can be transformed into space that is both functional and pleasant.