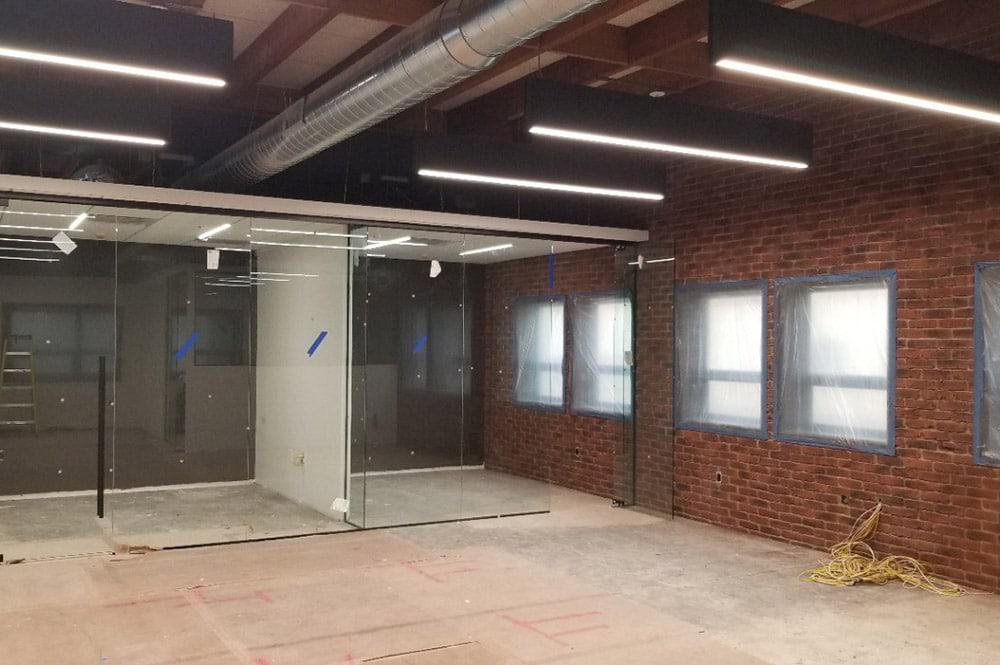 21 Sep

Project Update: Confidential Client
RI Workplace is pleased to be working with a client in Springfield, New Jersey to completely renovate their existing office space and create a much more inviting and modern environment for their employees. Earlier in the year, they visited our showroom and were inspired to create a space similar. The project includes everything from a new style and design to new furniture, conference rooms, workstations, glass walls, bathrooms as well as a new kitchen fitted out with all the necessary appliances.
The project commenced in August and will be completed by the end of September.
While we continue to help our clients during the COVID-19 pandemic, RI Group's team is committed to uphold the necessary health and safety precautions to protect our team as well as our Clients' teams.
Thank you to our Client for putting your confidence in RI Group. We are excited to present you with the final result in just a couple weeks!
Below are some photos of the work in progress. Stay tuned for final project photos.