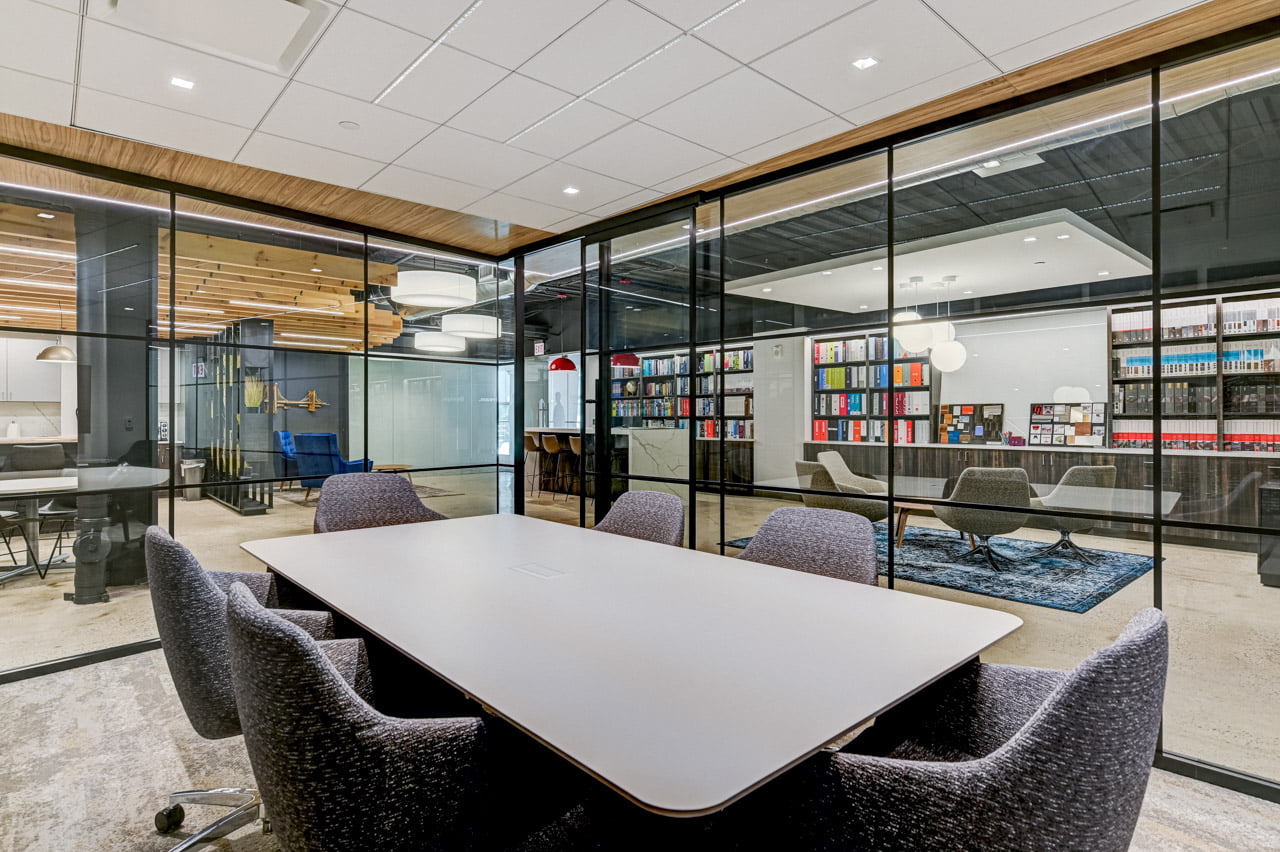 20 Aug

How to Estimate The Office Space You Need
How to Estimate The Office Space You Need
By 2017, North American offices will average 151 square feet per worker, according to real estate data provider CoreNet Global. That's down from 176 square feet in 2012 and 225 square feet in 2010. The rule of thumb for creative open space that startup and small technology companies seek has been decreasing from 200 to 250 square feet to as low as 100 to 150 square feet of "usable" office space per person. (2)
When estimating a new space, ask yourself the following questions:
How many people do I currently employ?
Does each employee need an individual desk or is sharing possible?
Do I expect to add any staff in the next couple of years?
Over what period of time will I add the staff?
What kind of staff will I be adding, executive, administrative, or sales?
"The customary range for office space is 150-350 square feet (SF) per person employed. At the lower end of the range is the open space plan, which has no private offices.  Call centers and sales offices generally use this configuration and have desks or workstations grouped together.  At the high end of the range is the traditional hard-wall or private office layout.  Law offices, for example, have almost all private offices, large conference rooms and support rooms such as libraries, kitchens and file rooms.  You need to determine what type of office layout suits your business best; open space, private office or a combination of both.  This will allow you to accurately estimate the amount of space you will need during the term of your lease."
In the initial planning process, you can estimate you will need approximately 250 square feet per person and it will provide a rough estimate of your office space needs to begin shopping for space.
The following office space allocations can be used to help estimate a more specific amount of usable office space required for your business based upon uses.
Large Office – 200 to 400 sq. ft.
Medium Office – 150 to 250 sq. ft.
Small Office – 90 to 150 sq. ft.
Open Space Workstations – 60 to 110 sq. ft. per person
Work Group Areas – 80 to 100 sq. ft. per person
Reception Area – 100 to 200 sq. ft. + 10 sq. ft. per person waiting
Conference Room – 50 sq. ft + 25 sq. ft. per person seated
Mail Room – 125 sq. ft.
File Room – 200 sq. ft.
Lunch/Break Room – 75 sq. ft. + 25 sq. ft. per person seated
Work Room – 125 to 200 sq. ft.
Halls/Corridors within the space – 20% to 30% of the total usable area (2)
You can also enter your information and calculate the space you need an office space calculator.
Factor in Future Growth
Don't forget that you will be purchasing or signing a lease that will lock you into this office space for at least two to five years. Therefore, add 10% to 20% to the total square footage that you calculated to accommodate future growth. If you are planning to grow, minimize the disruption to your business by seeking termination rights and expansion rights on contiguous space. Growing into adjacent space is far less disruptive than relocating your business to another building
Estimate Your Costs
Once you know how much square footage you can estimate the costs associated with your space.
Step 1 – Determine the square footage of the space
Step 2 – Find out the Base Rental Rate
g. $20 (per SF)
Step 3 – Find out the Operating Expenses or NNN (per SF per month)
g. $8 (per SF)
Step 4 – Determine Total Rate
Add the base rental rate and the Operating Expenses to get the Total Rate Base Rent + Operating Expenses = Total Rate
g. $20+$8 = $28 per SF
Step 5 – Determine the Yearly Cost
Multiply the Square Footage by the Total Rate to get the Yearly Cost
g. 2000 x $28 = $56,000 Yearly Cost
Step 6 – Determine the Monthly Cost
Divide the Yearly Cost by 12 to get the Monthly Cost
g. $56,000/12 = $4,667 Monthly Cost
To make calculating your office space costs easier, use a Space Calculator. All you do is input the date required and it will calculate your monthly or yearly office space costs for you.
Sources
https://www.businessbankoftexas.com/business-resource-center/6-easy-steps-to-calculating-your-office-space-cost.htm