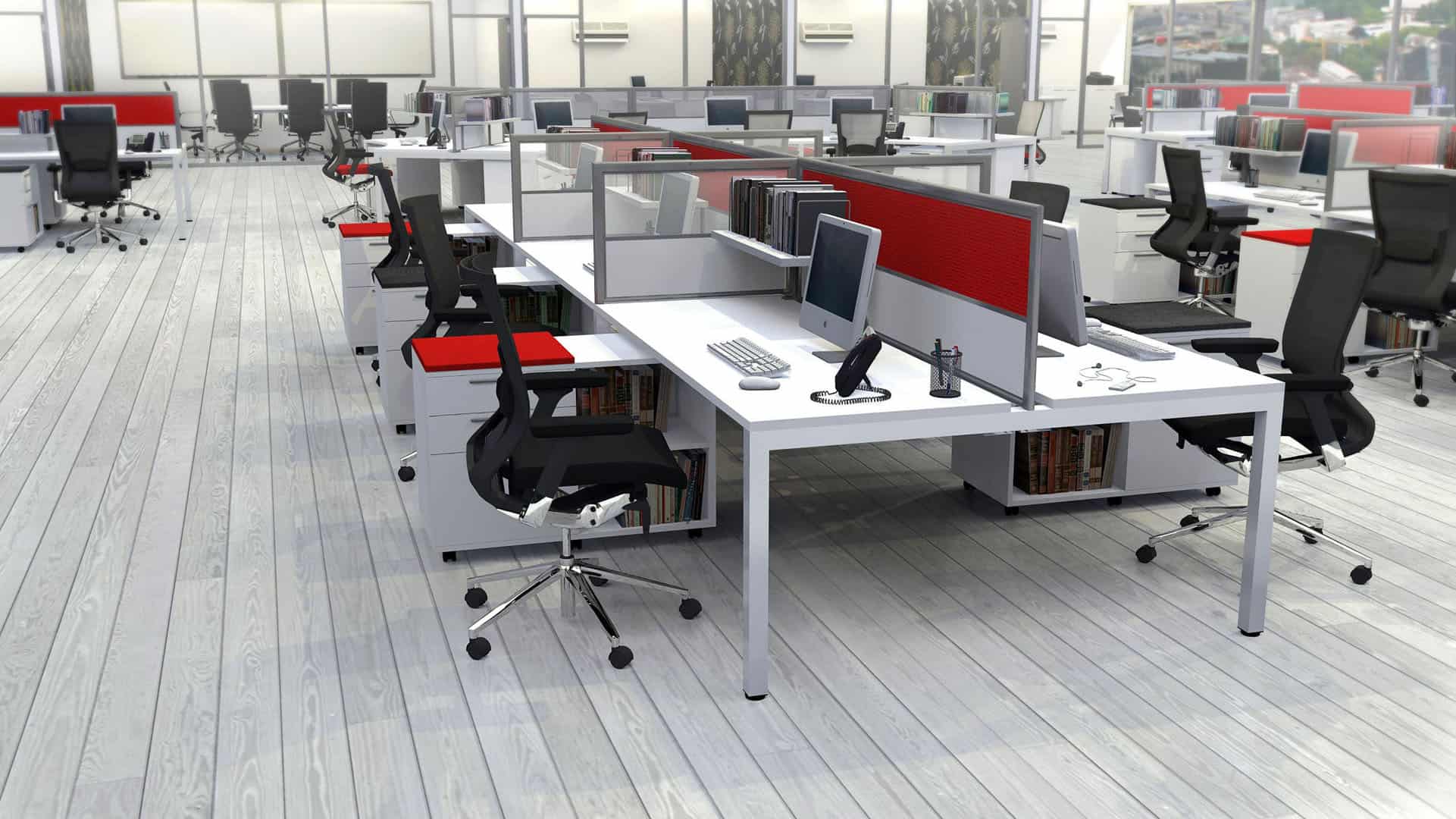 24 Jun

How To Ensure All Employees Are Satisfied With Your New Office
How To Ensure All Employees Are Satisfied With Your New Office
Be sure to involve employees in deciding how your new space will look and feel. Their involvement in decision-making gives them a voice in something meaningful, which, as Boundless points out, increases engagement and improves company culture and performance.
Observe your workforce before you make any major decisions.
Fuel the creativity of your workforce so let them be a part of the design. Notice how your team likes to work and the different personalities on your team. While some people would love to lounge on comfortable couches, some go to the common areas for brainstorming, and others explore their creativity in quiet, solitary spaces. Open spaces, common, third space rooms, conference rooms, quiet rooms – mix it all up and keep it all in.
Design your space based on the type of work you do.
Think about the employee's individual roles and the core accountabilities of each person's position. Consider the leaders and managers who might spend 90% of their day in meeting rooms, but don't forget to consider the marketing team who might want a more collaborative and open environment to brainstorm ideas together and the finance team who might want a little more privacy and closed-door offices. With each employee's job role and functions in mind, your new workplace will be sure to work for every employee.
Customize your space based on employee work-styles.
How do your employees prefer to work? Think about which type of environment will allow them to work at their maximum output.
Sitting?
Standing?
A combination?
Quiet rooms?
Hot desking?
Brainstorming areas?
Booths?
Give employees control.
"Happiness is affected by [employee's] sense of control over their lives."
Employers should look for ways to give employees more control over their schedules, environment, and/or work habits.
Employers should also encourage employees to customize their workstations. This could include décor and/or equipment. This not only gives employees control over their work environments, but it can ease personal barriers such as back pain or eyestrain.
Help make work less mundane. 
Employers should find ways to encourage social relations. Consider an office arrangement that fosters communication. Arrange workstations so employees can see each other and talk. Socialization is not limited to office hours. Encourage out of office socialization such as volunteer programs. This gives employees a chance to develop relationships outside of the office while promoting the company in a positive way.
Promote good health and well-being.
According to Inc. Magazine, "To help employees make positive lifestyle changes, have a kitchen equipped with a refrigerator and microwave to prepare healthy meals. Research shows that preparing food is healthier than eating out. Also, encourage breaks throughout the day. Even small amounts of exercise throughout the day are beneficial."
Invest in employee perks.
"What do the campuses of Google, Facebook, and Netflix all have in common? Beyond being some of the biggest companies on the web, they all invest heavily in employee perks. Google offers perks such as mid-day gym classes and Facebook goes as far as offering on-site healthcare." If you don't have the budget for these types of perks you can try things like group happy hours, group lunches, free snacks, gourmet coffee, wellness programs or out-of-the-box ideas like dry cleaning delivery or other errands that you can run for your employees. When people feel like they are being treated with respect and given the added perks, they are more productive and happier in their jobs.
If your office space redesign is planned out carefully and designed with your employees in mind, your new office will be a prove to be a victory. If you need help or inspiration, contact us and we will be happy to give you advice and ideas on how to make your office move and redesign successful.
Speak with one of our experts to create the perfect workplace that satisfies the needs of all your employees! Call us at 800.427.5811 or Email: info@rigroup-us.com
Sources:
http://time.com/4946555/arianna-huffington-workplace-culture-improvement/
https://hbr.org/2014/10/workplaces-that-move-people
https://www.forbes.com/sites/forbescoachescouncil/2017/12/13/promoting-employee-happiness-benefits-everyone/#2dbe00cd581a