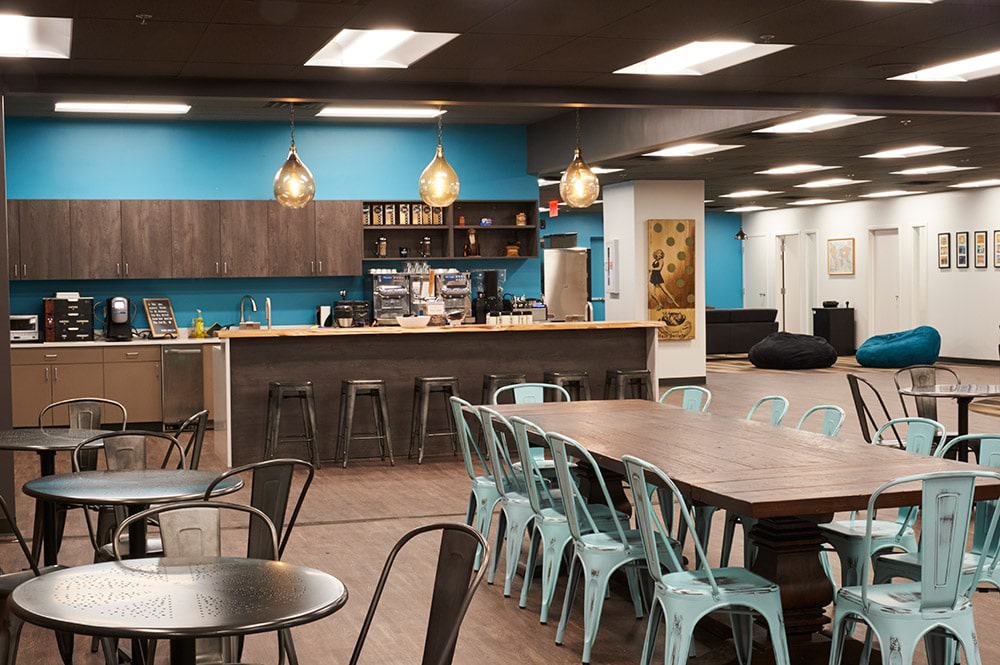 29 Jul

5 Reasons Why Offices Need Interior Designers
Are you preparing for a return to the office? Is your workplace fit to accommodate your post-pandemic workforce? As workers reintegrate into the office, companies are adapting to change and considering a safe and functional future for their workplace.
That's where office interior designers can make a huge impact: a skilled workplace design team will identify the needs of your people, evaluate space utilization, and determine the most effective outcome for your workplace.
If you're planning on future-proofing your office environment, here's five reasons why a professional design team is the key to success.
1. We put your people, culture, and brand first
A professional workplace design firm outlines your goals to support your wider strategic objectives. Office interior designers team up with your business leaders to get to know and understand the inner workings of your company – from your company story, culture, and spirit to your vision and plans for the future.
From there, we tailor design schemes that reflect your collective objectives through intelligent spatial planning, furniture layouts, colors, textures, lighting, and much more.
2. We get to know and understand your team's objectives, needs, and desires
Unlike residential interior designers, workplace design teams are responding to the needs of the many, not the few. That's why we feel it's so important to get together with your team and discover the individual needs and desires of each employee.
Workspace interior designers don't just talk to people – they analyze behaviors, track moods, and put their finger on the pulse of the organization. Employee wellbeing and positive engagement is critical to success, so by uncovering what makes your people tick, we can tailor a space that caters to their personalities. 
3. We meet goals and deadlines
If you're designing a new workplace, or modernizing your existing office, then the phrase 'time is money' most definitely applies. Office interior designers have project management expertise to ensure the timely delivery of deadlines and keep track of every aspect of the project.
Whether it's creative direction, architectural services, sourcing materials or liaising with contractors, a skilled interior designer will take the lead and ensure minimal disruption to your business. 
4. We design to your budget and expectations
Workspace interior designers will understand your project better than your ordinary building manager or contractor. In a nutshell, an office interior designer will put your expectations first and work within your budget to deliver a thriving workplace for your people.
Having a professional interior designer on your project will ensure costs are managed from the outset and decisions around purchasing, building permits, and approvals are all executed by a skilled professional.
5. We bring creativity to your space
Last but not least, an office interior designer will define a uniquely creative solution that works for you. An expertly designed workplace has the potential to transform your company and deliver an optimized workplace built around your way of working. If you're ready to forge a stronger team culture of innovation and collaboration, creating a well-designed workplace is the way to go.
So, whether it's pops of color, streams of light, biophilic design or vibrant desk spaces, choose a workplace interior designer to get creative with your space. Needless to say, if what you are looking for is a one-of-a-kind, creatively branded workplace, no one will accomplish this better than a professional interior designer.
Get in touch with our interior design team today
If you're ready to inspire creativity, promote positive relationships, and build a collaborative environment for your people, contact an office interior design team who'll build success for your business. RI Group's interior design teams deliver exciting, yet functional spaces bespoke to your company and vision.
We're here to help you make the right choice for your business. Get in touch and discover the solution for you.