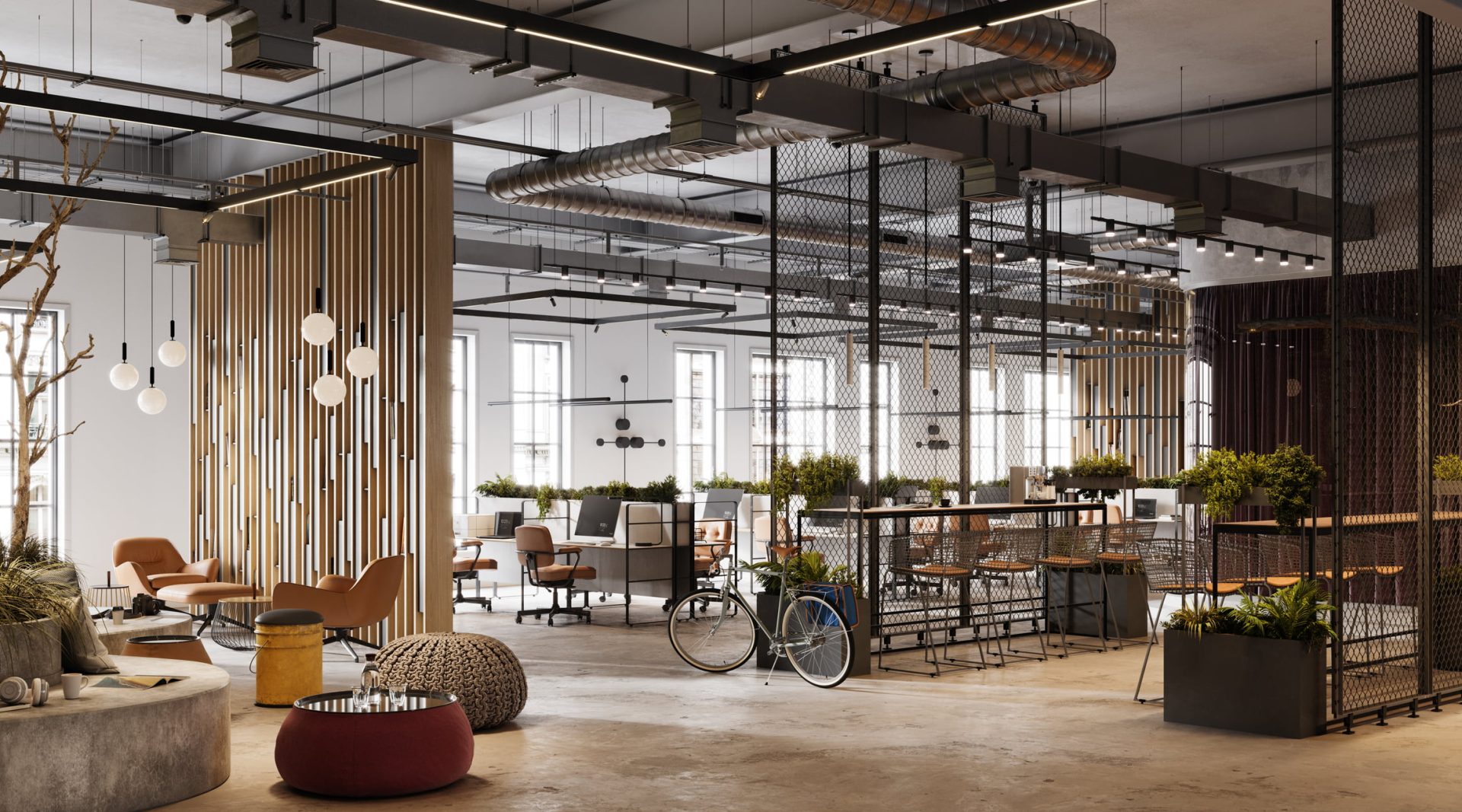 04 Oct

RI Office Interior Trends For 2023
3 Big Workplace Design Trends for 2023
As we've discussed in our recent Workplace In Focus blogs, today's successful modern office space is:
Flexible – to adapt to the new hybrid work model
Sustainable – incorporating measures such as sensor-driven lighting and heating
Smart – AKA, data-driven
Connected – AKA, tech-optimized with lots of power points
Wellbeing-focused – has lots of light and a mix of open and private spaces in which different personality types can thrive
Once you have these key elements covered, you can start having fun with your workplace interior design. We think fall is the best time for checking out fresh trends for the new year ahead. With this in mind, let's take a look at the three big workplace interior design trends for 2023.
Scandinavian-inspired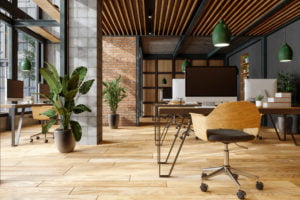 The main elements of Scandinavian design are functionality, simplicity, and beauty – with certain Scandi philosophies providing inspiration for the way we balance our life, wellbeing, and décor at home and work.
The Danish concept Hygge is all about embracing coziness, warmth and comfort. While the Swedish concept Lagom translates to 'enough, sufficient, adequate, just right'. Put them together and you have a great starting point for the look and feel of your office space.
Scandinavian style favors earthy pigments, warm and neutral palettes, natural materials, including pale woods such as ash and beech; wool and linen textiles, leather, glass – and lots of greenery to create a cozy yet natural atmosphere.
Open plan industrial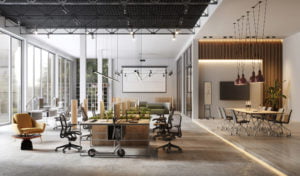 Open-plan spaces will continue to lead the way in office design as they promote collaboration and communication between different employees and teams and since the purpose of office space has changed. Instead of working from the office full-time, many companies have and will continue to opt for hybrid working where staff can come in on certain days of the week to collaborate, socialize, and innovate with peers.
Industrial-style design lends itself perfectly to such airy spaces. Think exposed bricks and piping, large windows, lots of wood and metal fixtures and fittings, and industrial-style pendants. And industrial-style design doesn't have to feel cold. There's endless design features that make an industrial-style design look and feel cozy satisfying all the comforts of home.
Bohemian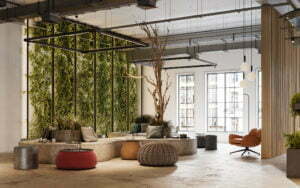 At the opposite end of the spectrum, we have the new trend for Bohemian spaces. Unlike the Scandi minimalist or modern industrial look, this aesthetic doesn't follow a set of design principles.
It is carefree and eclectic, bringing to the space a mix of different textures, textiles, prints, and colors. Boho is all about free-spirited styling and a wanderlust aesthetic that breaks interior design rules while staying stylish and polished.
Picture the scene: modern sofas with handwoven throws (perhaps picked up by an employee on their travels?); art pieces and prints from around the globe; bright printed wallpaper; mismatched chairs and bean bags for impromptu brainstorming sessions!
Conclusion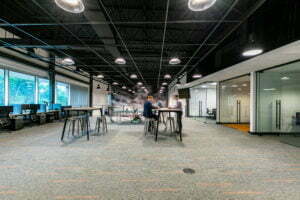 Once you have the right layout and equipment in place, as discussed in the intro, you can have fun styling your workplace to create a unique look that reflects your company's brand, culture and story.
Let us help you create your workplace of 2023:
Our design team will help you optimize or reimagine your space to create an environment that not only looks and feels amazing, but one that promotes productivity and wellbeing for happy staff and business success.
Are you ready to discuss your dream workplace with us and keep up with the top Office Interior Trends for 2023? Get in touch!