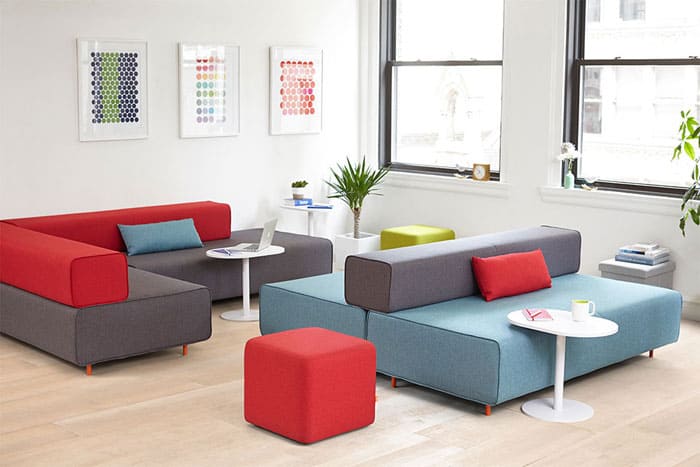 07 May

The Couches Are Coming, So Sink In!

There are so many office trends on their way in 2018 and this one may surprise you. The infusion of comfortable and colorful sofas, armchairs and lampshades that will remind us of home. These furnishings are an added and welcome bonus to contrast the stark functionality of the workplaces.

We have seen the introduction of warm, homely areas in the workplace complete with soft couches, coffee tables and cushions designed so staff can unwind, relax and digitally detox, so they can be at their productive and creative best. This realization that staff need a dedicated space to unwind and de-stress is on the rise and is something we expect to see more of – allowing staff to be at their creative best. It's not just furniture that the home is influencing as we are also witnessing the addition of features like artwork playing prominent roles in the office design.