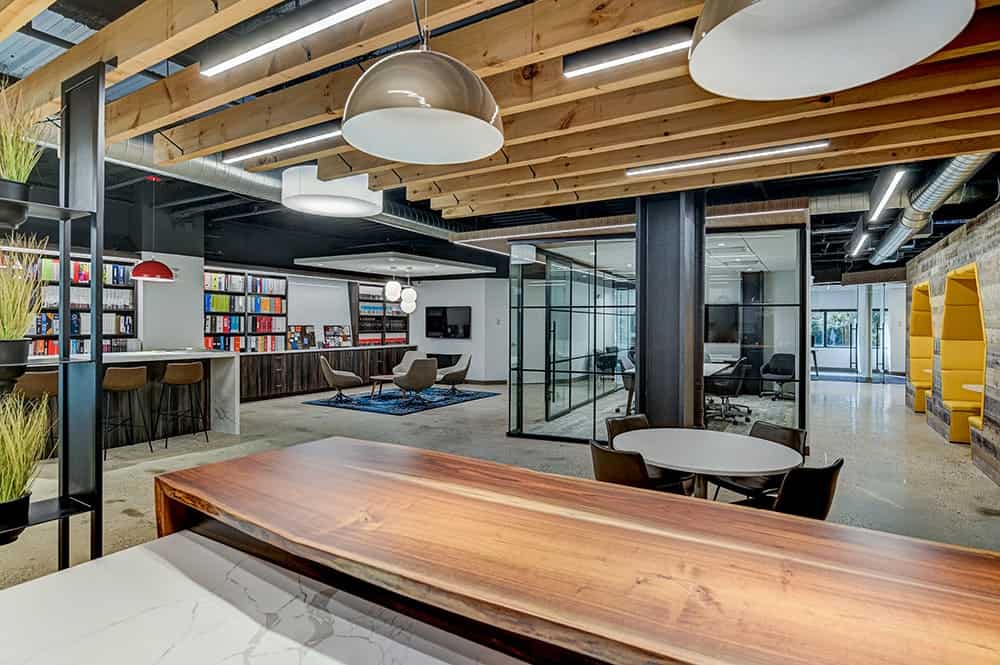 10 Jun

People-Inspired Design: Discover the RI Workplace Process
People-Inspired Design
Collaborative workplaces help businesses achieve so much more for their people! If you want to inspire creativity, foster positive relationships, and build a mutually-supportive community – optimize your workplace and encourage your employees to thrive in a collaborative environment. The RI Group Process has been developed to create energizing spaces where people flourish. Here's how we do it:
Dream.
From the very beginning, we discover your aspirations, ambitions and define the vision for your future workplace. We listen to your people and learn about your key business objectives. With that in mind, we can begin to build a picture of your requirements and set out collective goals to achieve through smart design. Once we've established your vision, we tailor a space that reflects your culture and helps you surpass your objectives: that's how smart design works.
Design.
Once we understand your vision, we start to design bespoke solutions for your space. Our designs will reflect your brand, culture, and spirit through smart spatial planning, furniture selection and placement, color schemes, lighting and much more. We want you with us every step of the way. That's why we develop detailed floor plans, 3D renderings, and walkthrough videos so you can visualize the creative direction of the project. 
Build.
Our detailed plans lay the foundation for a seamless build. We'll define the scope of work and identify key project milestones to map out a timeline for the project. You won't need to worry about a thing: building permits and approvals are all taken care of by our project managers and interior experts. We'll never compromise on anything we design  – that's why we supply and build our projects to the highest industry standards.   
Transform.
Effective workplace design has the power to transform the way your company operates. Smart spatial planning not only improves performance and streamlines workflow, but it serves to build a stronger culture of innovation and creativity. Whether it's a privacy booth, team-building zone, brainstorming area or just somewhere to grab a quick coffee – diverse shared spaces promote collaboration and deliver positive results for your people.
Discover the RI Group Process for Success
RI Group will dig deep to understand the dynamic of your workplace and culture. That way, we can deliver effective, collaborative solutions and people-inspired design spaces bespoke to your company and vision. We're here to help you make the right decisions for your people! If you have any questions, we want to hear them.
Get in touch and we'll find the perfect solution for your business.