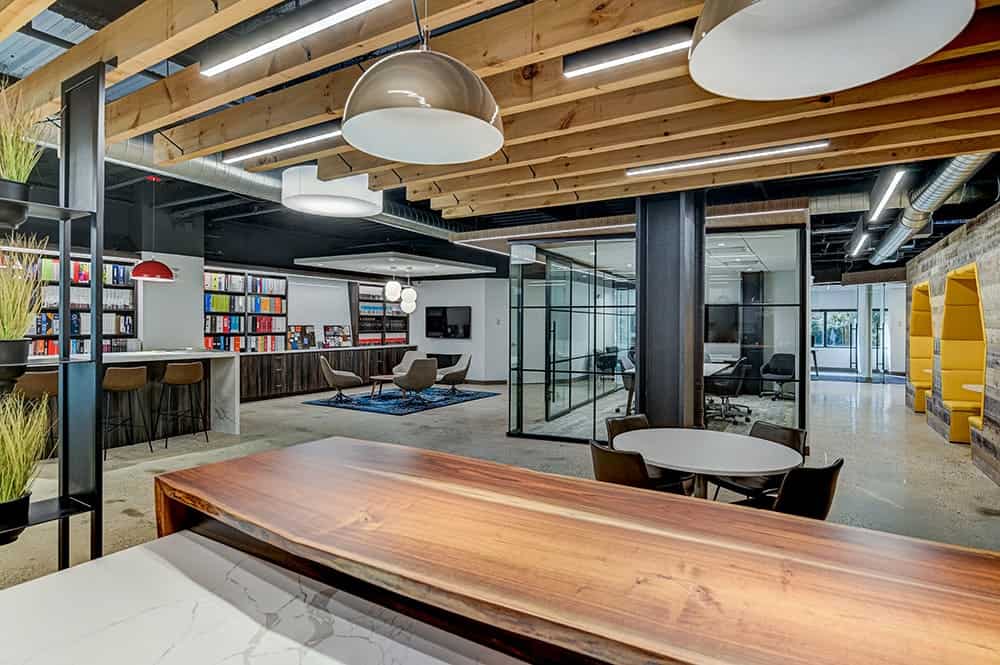 26 Jan

Workspaces of 2021
What is the role of the workplace in 2021?
RI Group understands that in 2021, workplaces may not be used the same way they have been in the past. We are committed to adapt to the changing workplace requirements to ensure we provide our clients with the solutions that best fit their needs in 2021 and beyond.
Workspaces of 2021 will be focused more on employee health and safety, while providing space that allows teams to gather to interact, innovate, brainstorm, and problem-solve. According to Forbes, Inc., "hybrid and drop-in workplaces will likely win the day". This means workplaces will provide space where employees can stop in for necessary face-to-face interaction, to carry out tasks that can only be done in-office, and allow for worker flexibility, including rotating in-office shifts.
RI Group is committed to creating workplaces that:
Accommodate health and safety requirements for maximum staff wellness
Allow for employees to safely meet and interact with their colleagues to socialize, brainstorm, innovate and problem-solve
Connect your team and reinvigorate your company's culture
Increate team morale and productivity
Provide a platform for long-term business growth and prosperity
Would you like to meet via Zoom for 10-15 minutes to discuss any challenges you may be facing in your workplace currently?
Our workplace advocates are ready to assist.
Get in touch:
800.427.5811
info@rigroup-us.com