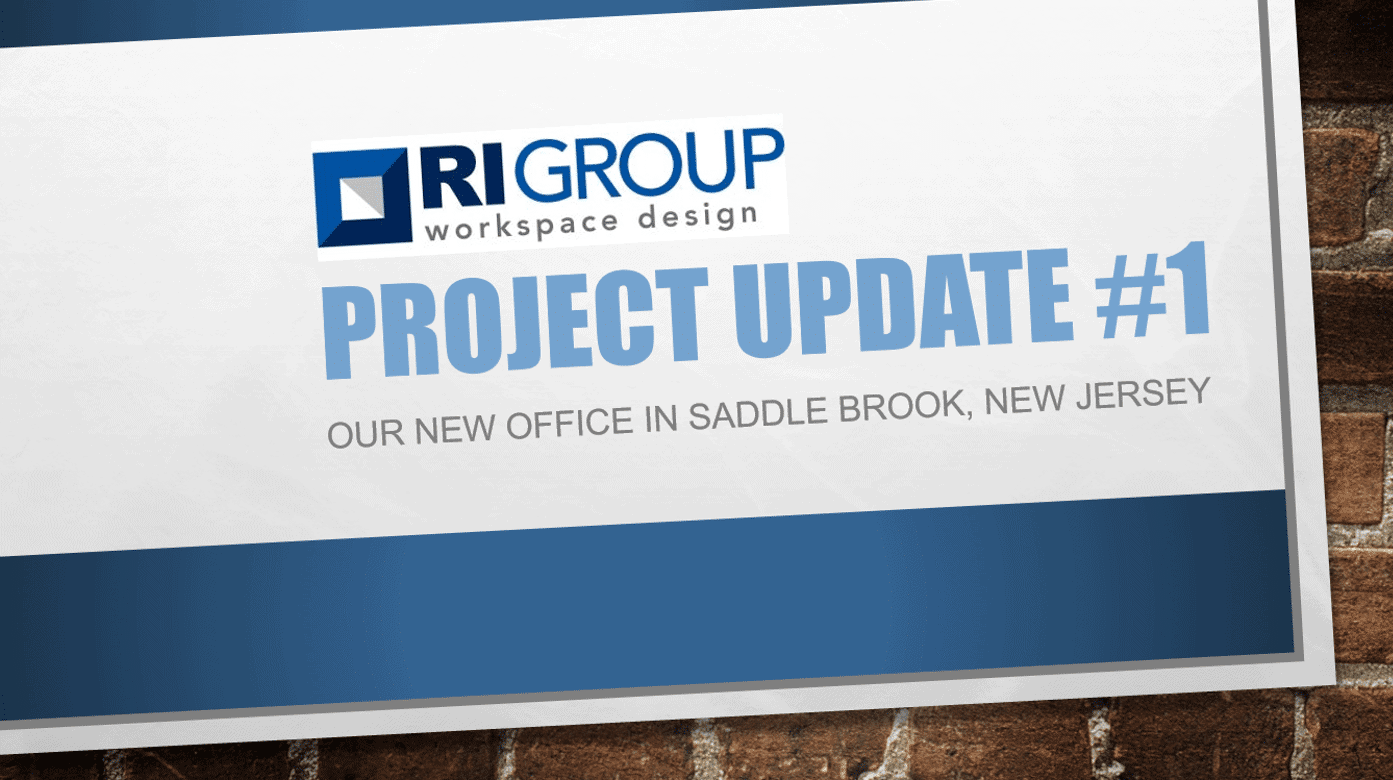 06 Nov

Project Update #1: RI Group's new office

We are excited to announce that we will be relocating our corporate office to the Park 80 West Building at 250 Pehle Avenue in Saddle Brook, New Jersey by January 2020. Located within an hour of Manhattan, Central Jersey, Long Island, Rockland and Westchester, Saddle Brook offers RI Group a more centrally-located office where our team can better serve clients in the tri-state area.

With input from the entire team, our designers have successfully created a blueprint for our new work environment. Many design elements have been considered to make it a space where our team can continue to do their best work and where we look forward to bringing our client and industry partners. Below is a sneak preview of some of the renderings.
Here are some photos that show how the space looked before we began the demolition:
Our project management team has been hard at work making the space come to life and it is exciting to watch the progress.
Demolition is complete and the old ceiling tiles have been removed. The new ceiling has been opened and painted to make the space feel more modern. Taping and framing are now in progress.
Check in next week for more progress photos and updates!