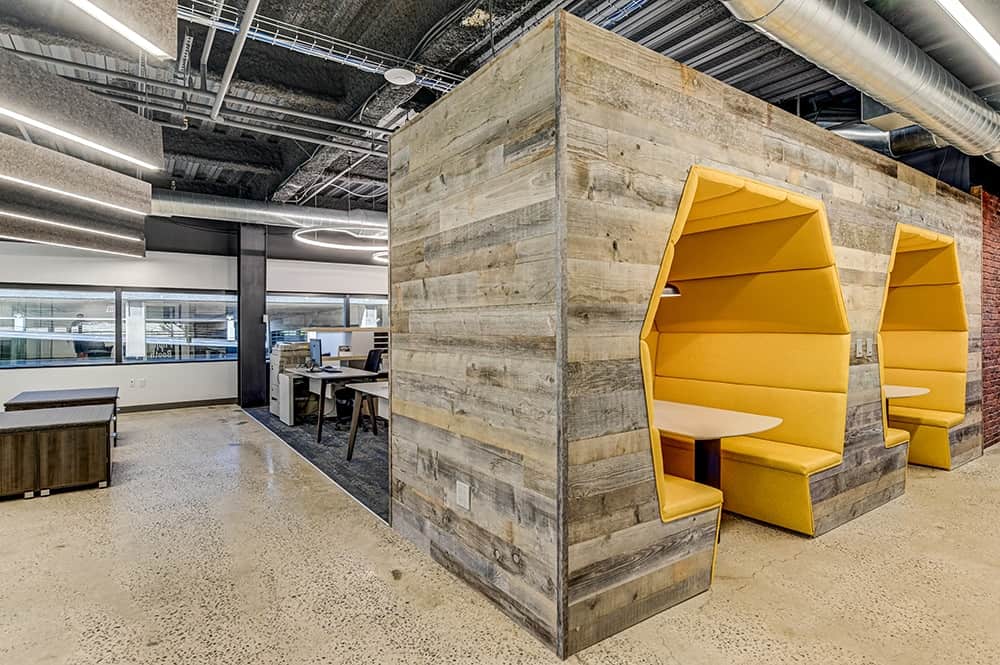 26 Feb

How to Comply with the State of N.J. COVID-19 Office Regulations
Are you finding it a challenge to keep up with the latest N.J. COVID-19 Office Regulations?
RI Group is here to help. Our Workspace Advocates have put together a summary of the latest corporate office
regulations
for the State of N.J. (below):
N.J. COVID-19 Office Regulations (as of January 1, 2021):
All employees, customers, and visitors must wear a face covering while on the premises, except when eating and drinking.*
Employers may permit employees to remove their face coverings when they are at their workstation at least six feet from others or alone in a walled space such as an office.*
Employers must provide approved sanitization materials for employees and visitors at no cost to those individuals.*
Employers must ensure that employees practice hand hygiene and provide employees with sufficient break time for that purpose.*
Routinely clean and disinfect all high-touch areas in accordance with DOH and CDC guidelines.*
Prior to each shift, conduct daily health checks, such as temperature screenings, visual symptom checking, self-assessment checklists, and/or health questionnaires, consistent with CDC guidance.*
Do not allow sick employees/visitors to enter workplace and follow requirements of applicable leave laws.*
Promptly notify employees of any known exposure to COVID-19 at the worksite.*
Clean and disinfect the worksite in accordance with CDC guidelines when an employee at the site has been diagnosed with COVID-19 illness.*
(Detailed requirements and exemptions for certain employers can be found in the full text of New Jersey Executive Order No. 192. 
For CDC Return-to-Work Guidelines refer to: https://www.cdc.gov/coronavirus/2019-ncov/community/guidance-business-response.html
If you are an employer or business, you can find more information about workplace health and safety guidelines here.
Please also note that employees can report violations if employers are not adhering to these regulations which can lead to business closure and possibly fines. Refer to https://covid19.nj.gov/forms/violation for more information.)
*RI Group can help you comply with the regulations starred (*) above. Our Wellness at Work products and services include the following:
Office CDC compliance (Furniture alterations, Zoom meeting rooms, break-out areas, touch-free doors & bathroom fixtures, etc.)
Office relocations
Office sublet's
Office expansions
Office refresh (New carpet, ceilings, paint, etc.)
Furniture
Wellness items/PPE (Fever Screeners, Touch-Free Hand Sanitizing Stations, Wipes, Hand Sanitizer, Employee Care Packs, Masks, etc.)
Please reach out to us with any questions. We're ready to lend you a helping hand in getting back to business!
800.427.5811
info@rigroup-us.com