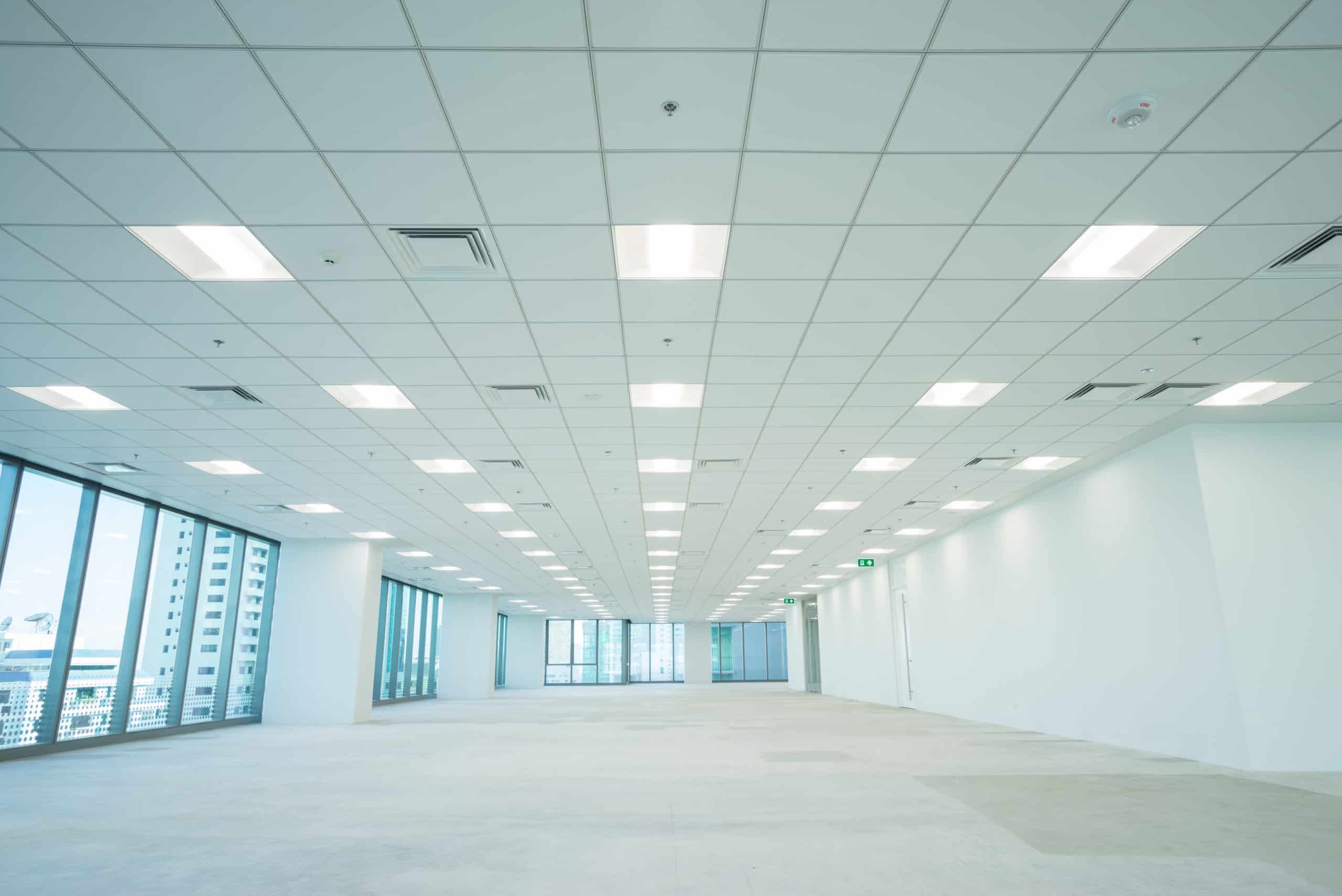 22 Dec

Commercial Real Estate Needs Impressive Workplace Design Now More Than Ever
Are you a real estate broker struggling to lease vacant, dull office space? Now more than ever, tenants are looking for commercial real estate spaces that are innovative, modern, and flexible.
Deloitte's 2022 commercial real estate outlook recognizes that many firms are focusing on retrofitting properties and repurposing spaces for alternative uses to maximize value. 
From hybrid workplaces to large multi-use offices: the importance of a physical workplace should not be underestimated and the demand isn't going anywhere. Here's some of the challenges commercial real estate brokers face and how RI can alleviate them.
The Challenges
If you're encountering challenges when leasing commercial office space, then it's time to take a look inside. Does your rental space offer a dynamic experience for businesses? Is your office space built to fit the purpose of a post-pandemic workforce? Will your office interior design inspire the next generation of talent? 
These are all questions that businesses will ask when searching for the perfect commercial lease. If you're a commercial real estate broker, then dynamic office design can bring real value to your space and present huge opportunities for your business. 
Understanding your Clientele 
Corporate tenants have different expectations and requirements from their rental space. Whilst some might prioritize technology and flexibility, others might look for comfort and wellbeing. But one thing is for certain: offering a ready-to-use office space for tenants minimizes stress and saves crucial time and money for prospective tenants. 
Maximizing Creativity
A skilled workplace interior design team will define a unique and creative solution that's tailored to your space. Bland, one-design-fits-all-style office spaces are a thing of the past. As tenants attempt to balance productivity and shifting work patterns, they're challenged with rent affordability concerns, tightening labor markets and long-term uncertainty. By offering dynamic and creative rental solutions to tenants, you'll alleviate tenant pressures and encourage them to sign on.
Seamless Project Delivery 
Commercial office interior designers understand your project better than anybody else. By utilizing a well-equipped office interior design team with commercial experience and expertise, you can guarantee the timely delivery of deadlines and strict adherence to budgetary requirements.
Whether it's creative direction, purchasing, liaising with contractors, right through to organizing building permits and even architectural services, RI will take the lead to ensure a seamless and hassle-free project delivery. 
Get in touch with our commercial design and build-out team today
Are you a commercial real estate broker struggling to attract tenants? RI can make your property an easy-sell by transforming it into an exciting, functional space.  
We're here to help you attract tenants more easily and faster. Get in touch and learn more today.