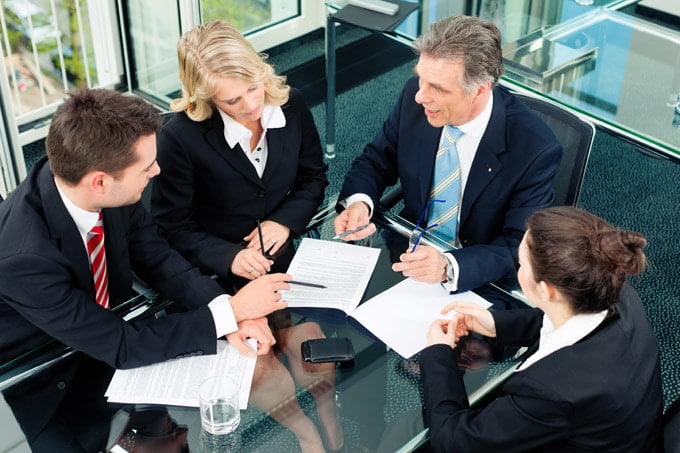 10 Apr

5 Ways To Create A More Positive Work Environment

You could go to the trouble to design a workplace which hits all the right targets when it comes to promoting positivity. But if your office culture isn't in lock step with the principles used to create the perfect environment, you could be seriously off the mark. Here are some simple ideas to foster a more positive workplace:
Positive with a Purpose
Make sure that everyone in the organization knows why we're all here. This will give them a sense of the company's mission. Then go on to explain why each person's role is important and how it plays a role in the overall success, which will foster a team mentality. How do we do this? Through…
Effective Communication
Barking orders may get the job done, but at what cost? Low worker morale, which is arguably the quickest way to failure. Engage in meaningful dialogue, ensuring that the staff knows what to do, how to do it, and when it should be done. Being transparent in decision-making will help everyone better understand why they're doing what they're doing, no matter how unpleasant. Underscore the importance of the tanks at hand, and let them know you…
 Trust 
A real confidence booster is telling workers that you trust them to do an excellent job. Trust works both ways– you want a staff to put their trust in you and you want the peace of mind knowing you can trust them to do the best job possible for you. Rather than micro-manage (which takes up more of your time), check in periodically to guide and mentor. That demonstrates you care enough to be there along the way to help ensure success. And when the job is completed…
Recognize Success
One level of Maslow's Hierarchy of Needs deals with esteem, which covers achievement, self-respect, respect of others, and more.* What better way to promote positivity than through positive reinforcement? The recipient of this recognition will usually want to maintain their level of achievement, and it can also motivate others to want to be recognized as well, especially if there's a small incentive attached to it, like an extended lunch hour or ending the workday an hour early on a Friday in the Summer, etc. A wonderful way to further recognize success would be to…
*Read more at: https://www.simplypsychology.org/maslow.html
Opportunities for Growth
Knowing that hard work can translate into job growth, promotions, and an increase in pay to go along with it not only back up the claim that you do recognize success, it also serves as yet another motivator. Moving up within the ranks can also foster better relations between management and staff, because the managers can relate to others having been in their shoes once.
The great thing about these tips is that you can start enacting them today at little or no cost to you, while positively impacting the bottom line!