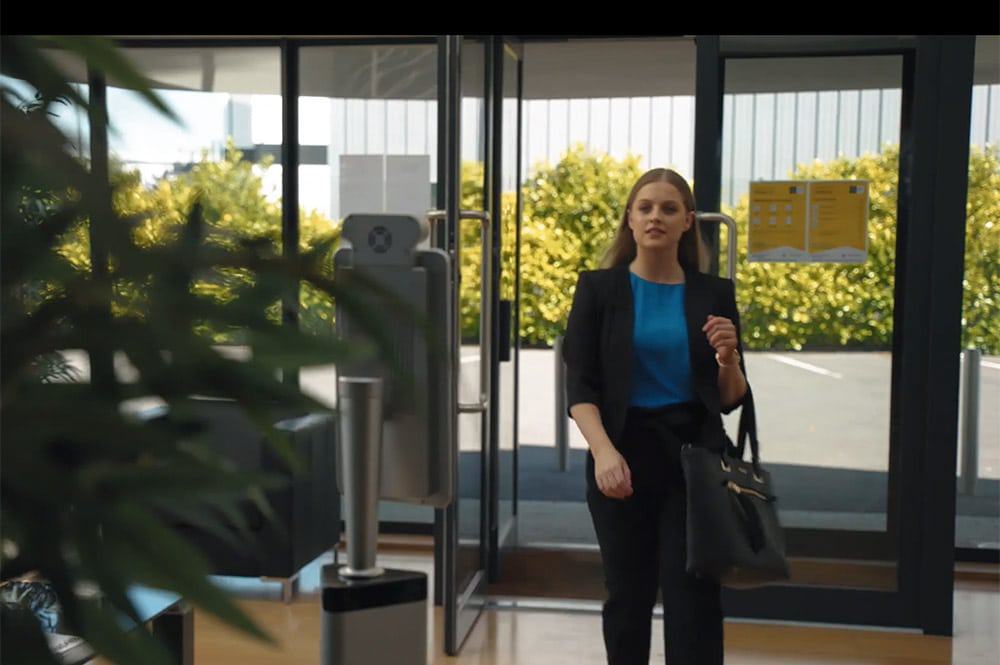 30 Nov

Are temperature checks prior to employees entering the workplace necessary during COVID-19?
Below is a question that many business owners and HR managers across the U.S. are asking:
"Are employee temperature checks prior to entering the workplace necessary during COVID-19?"
Here is the short answer.
Although it may not be required by your particular state, temperature checking employees prior to entering your workplace is highly recommended. The U.S. Centers for Disease Control & Prevention (CDC) states; "Employers should measure their employees' temperatures and assess symptoms prior to them starting work. Ideally, temperature checks should happen before the individual enters the facility."
This may seem like a daunting task, but it doesn't have to be.
At RI Group, we have a solution that can make temperature checking a breeze. By utilizing a modern Fever Screening Device (pictured below), staff can quickly and easily be scanned. This avoids uncessary line-ups and congestion associated with the use of hand-held thermometers. The simple self-scanning, stop-go, red-green light system eliminates the need of having additional staff taking temperatures and saves them from becoming exposed to germs.
This Fever Screening Device has many customizable capabilities. It can be tied-in with your access control system so if a staff member has an elevated temperature, the front door will not open. This system can also be used for contact tracing as it has an optional attendance log and facial recognition feature. To mention one more; when a staff member has an elevated temperature, your Fever Screening Device can be programmed so your HR manager is alerted by email.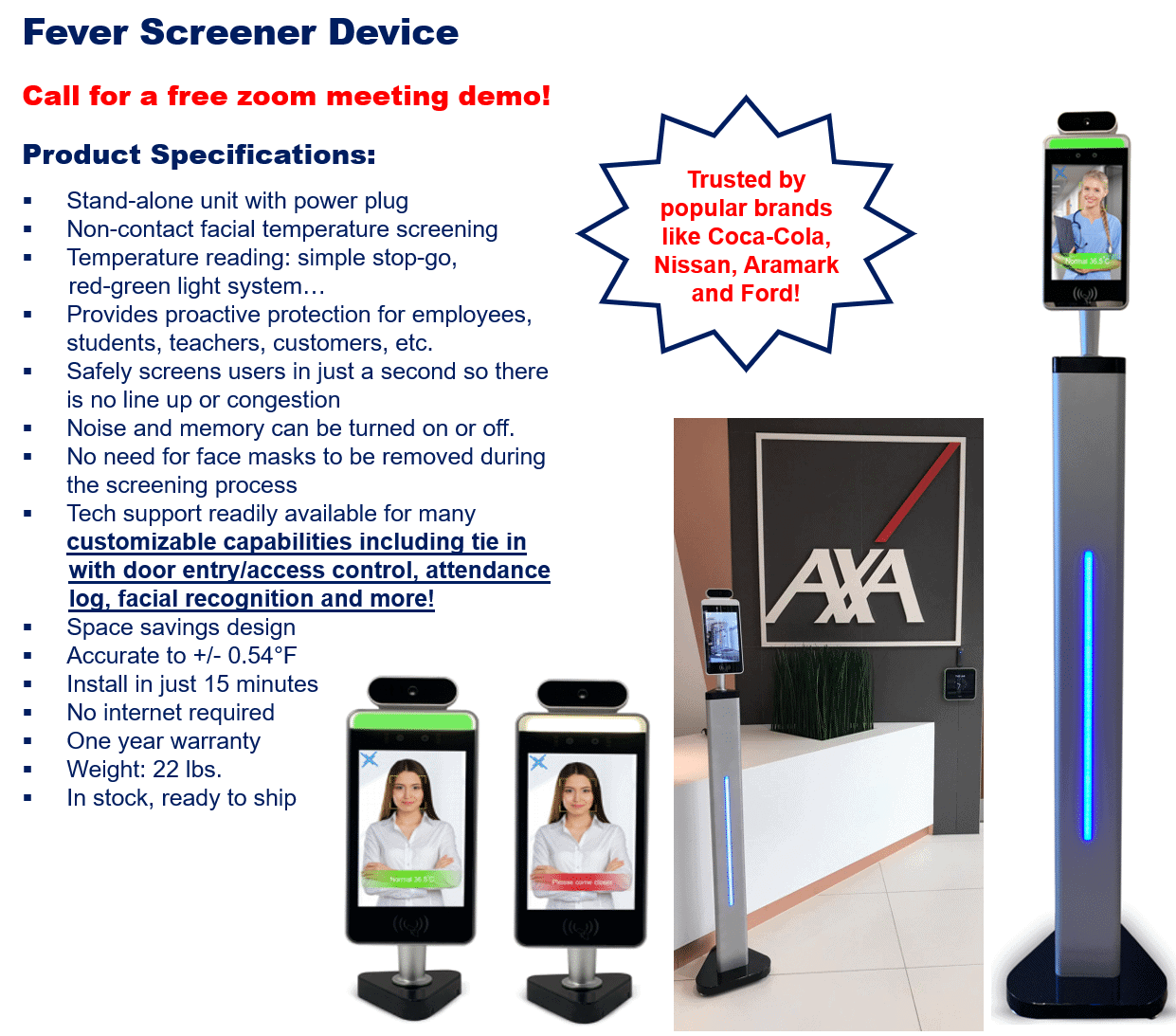 Does this device sound like a solution for you?
Our Wellness at Work team is ready to help answer any questions you may have. You can also schedule a 15 minute Zoom demo to see how the Fever Screening Device works. We look forward to hearing from you.
800.427.5811
info@rigroup-us.com